Although, barely two years into its existence, the Asido foundation is already making giant strides towards securing the mental health of Nigerians and youths all over the world. It therefore came as no surprise, when the charity organization introduced her first memorial essay competition in honour of her pioneer project Manager, the Late Ms. Jemila Abubakar. This initiative which was designed to help improve the awareness of mental health in the society, was a joint partnership between the Asido foundation and the Abubakar family.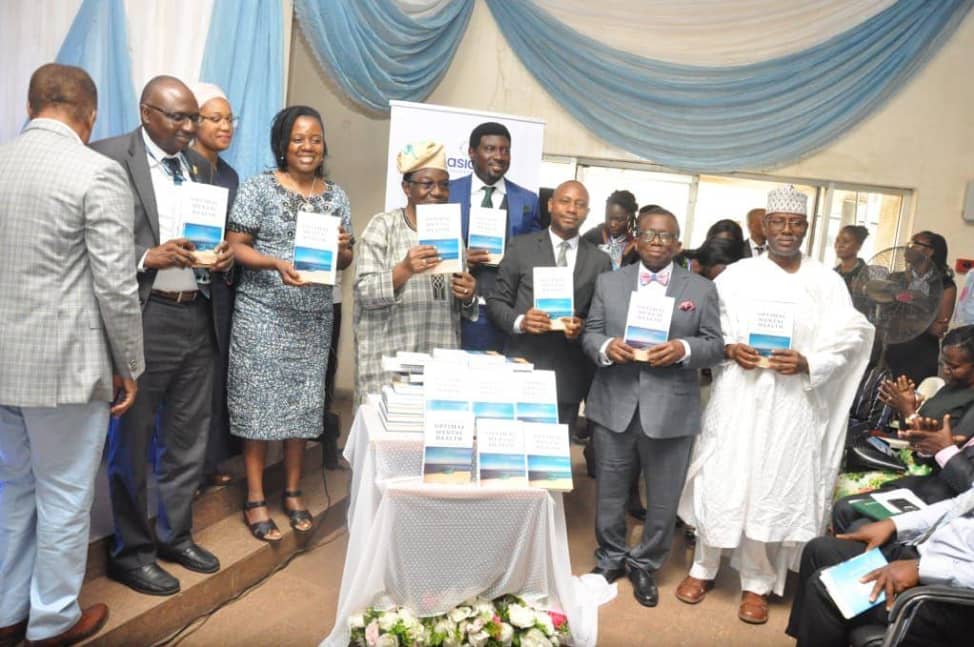 The theme of the contest was " Stigma, Mental Health Literacy and the Nigerian Youth", which was open to all students of tertiary institutions in Nigeria.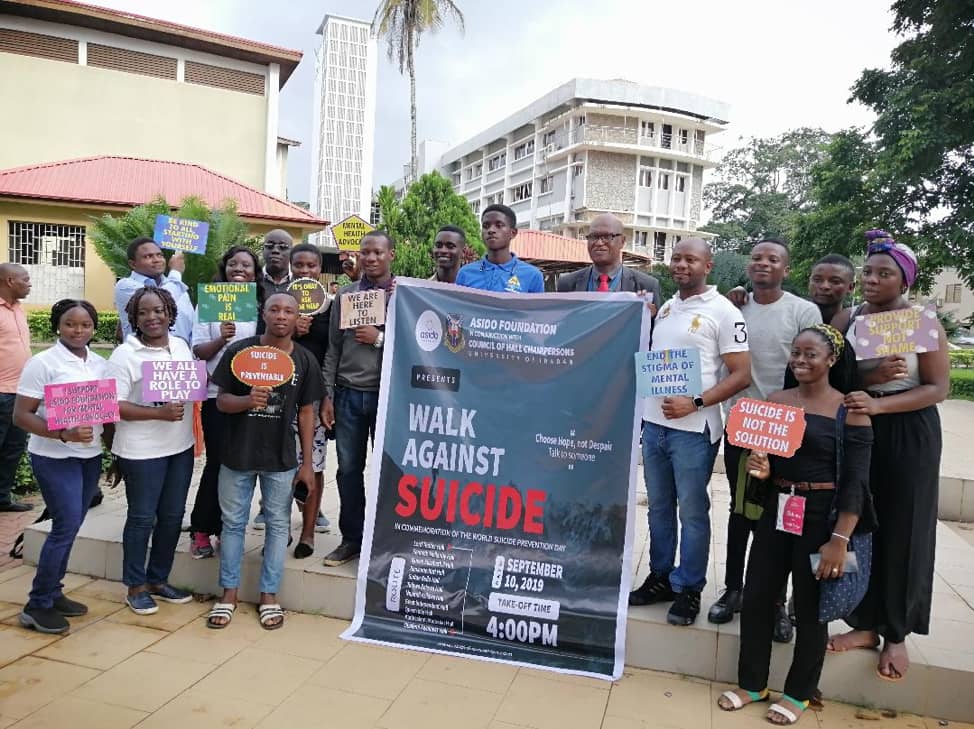 The commitment and zeal of the Asido foundation can be clearly understood from its name "Asido", which is an Ebira word that implies, "Inner strength" and "Resilience". Unsurprisingly, that zeal and commitment has propelled the foundation, into becoming one of the leading Mental health NGOs in the country. The winners of the essay competition, which attracted over 450 entries, were announced during the Interactive Monthly Community Engagement series, facilitated via Zoom.
The lucky winners were Ndubisi Chibuzor Paul, from the University of Nigeria, who went home with the #100,000 grand-prize for the first position. Anthony Awi Temidayo, of the University of Lagos, finished in second position, with a cash prize of #70,000. While Odigwe Chukky Bryan, of the University of Ibadan came third, with a cash prize of #30,000.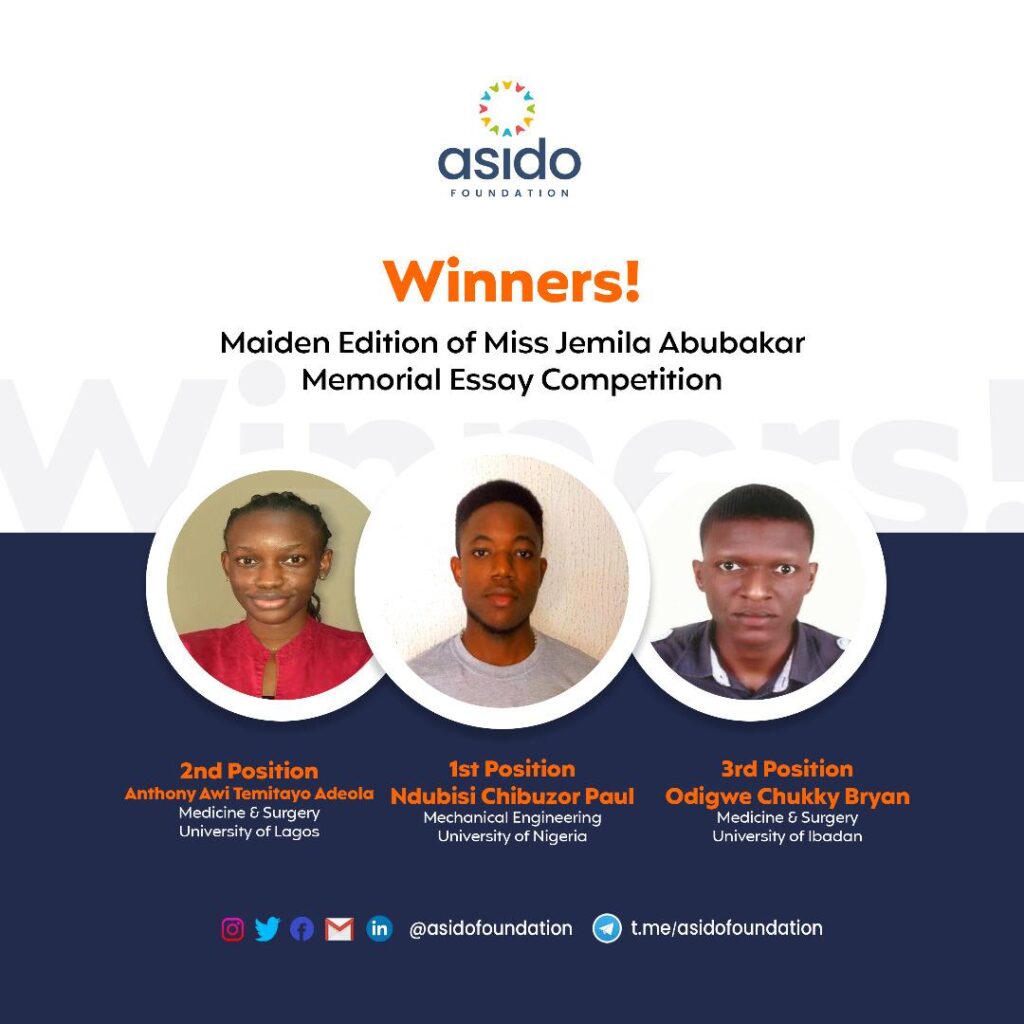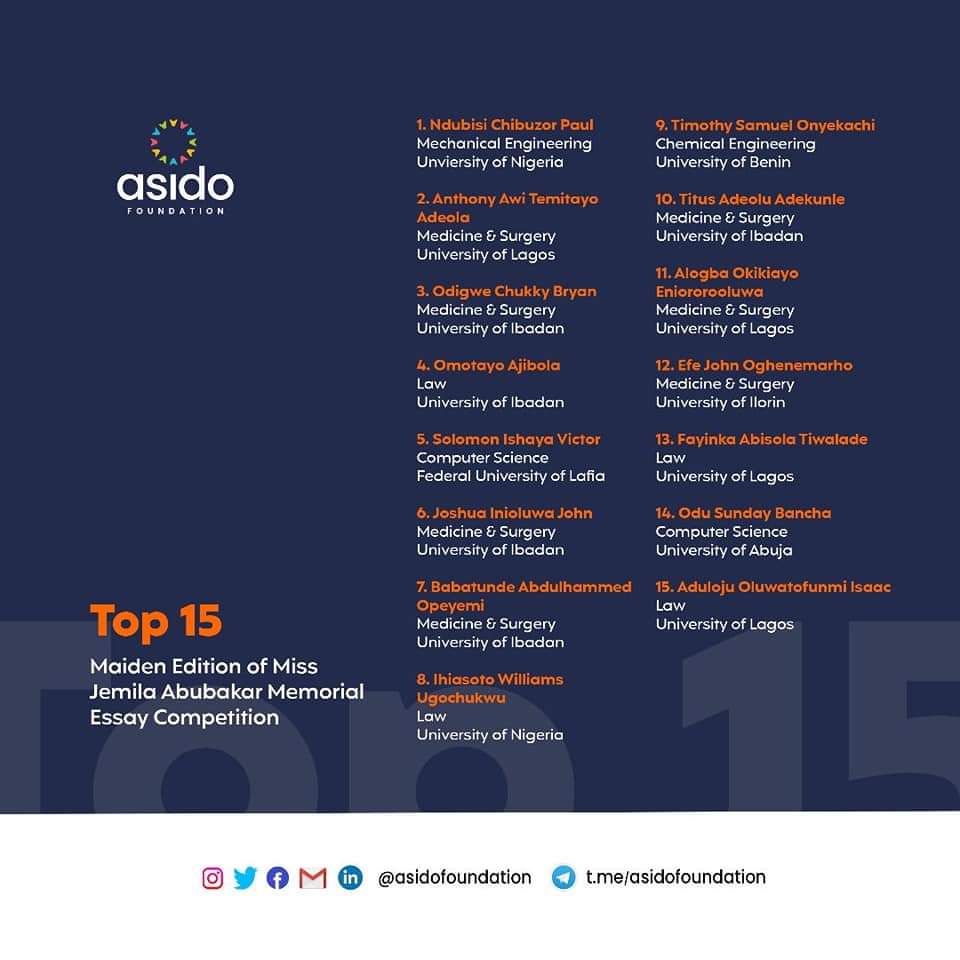 In addition, the top 15 contestants all went home with certificates of recognition, as well as books on mental health well-being written by the CEO of the foundation and renowned consultant psychiatrist, Dr. Jibril Abdulmalik. It is safe to say that the Asido foundation is doing all that it can, to ensure that the mental health of Nigerians, are in safe hands.
BY UIMSA PRESS CORREPONDENT