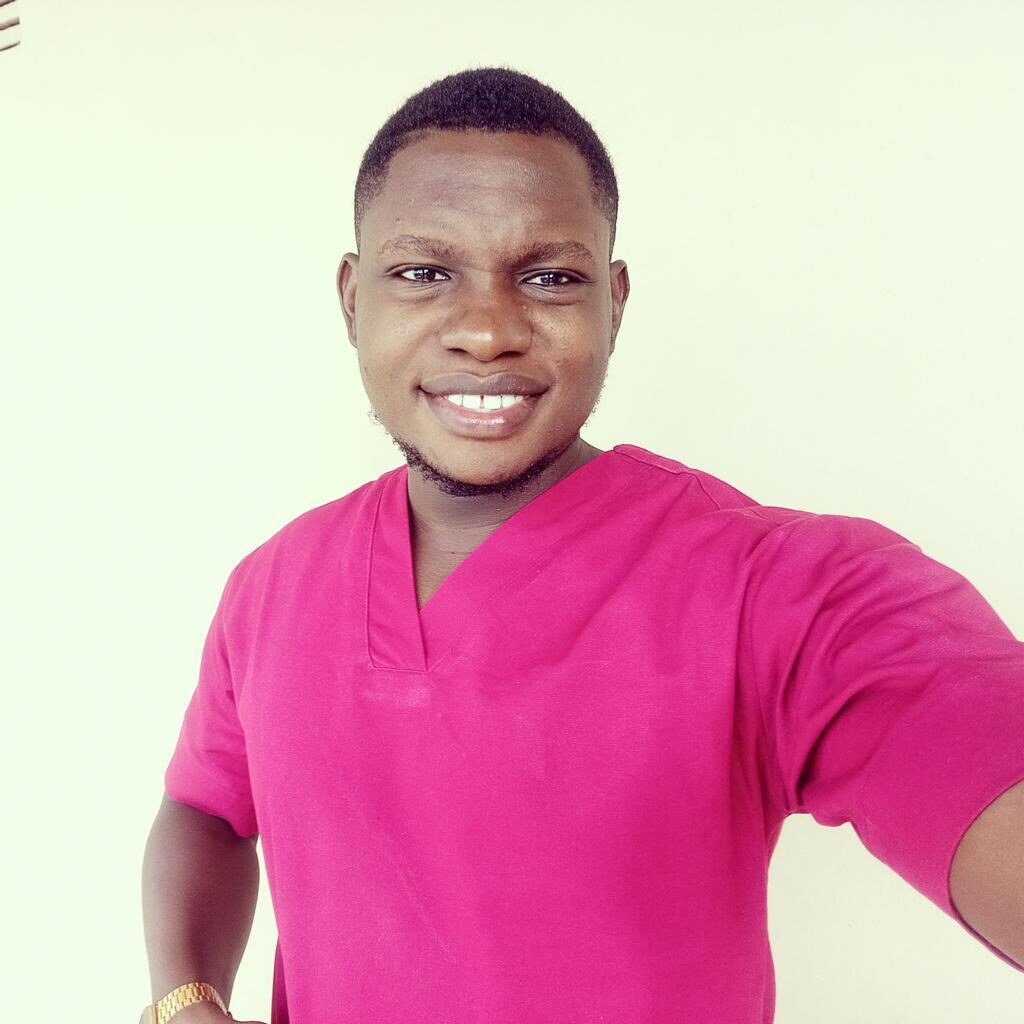 An Exclusive interview with Mr. Dike Innocent, D9 where he shares in-depth stories of his Wins so far as a medical student
Please introduce yourself
I am Dike Innocent, a member of the 2k18 MBBS class
Can you share some of your experiences with us
I-Medics Experience
During the COVID break, I made up my mind to start getting involved in extra-curricular activities. So I started volunteering and learning about the basics of research (sadly, this seems to be an extra-curricular activity). One day, I randomly came across an opportunity to apply for the I-medics ambassadors program. I applied, had an interview with the co-founders, and then got accepted into the program. It was diverse because I was among the second batch of ambassadors that was recruited then and I think I was the only Nigerian.
So I got to network with Pre-med students, medical students, and doctors at different levels from so many countries. I got a mentor from the program (UK GP), learnt about health blog article writing (wrote a few), and helped to review some of I-medics products and services. I also contested for the role of the ambassador's president after a year. The campaign and election process were really interesting, seeing I was the only African contesting and needed to convince other ambassadors to vote for me. I was successful in the election and became the first I-medics ambassador's president. As the president, I coordinate the role of all the ambassadors, organize events and implement some of my ideas into the program.
In summary, I-medics is a UK-based education organization that makes one's journey of becoming a doctor in the UK easy, from admission into medical school, medical school, licensing exams, and specialty exams to Job placement through their products and services. They also have an ambassador program as I mentioned earlier, that helps medics improve personally and professionally. I didn't mention a lot of things sha that's just a snippet of my experience.So far, I will sum up my experience in I-medics as impactful and amazing. Let me just run through my journey in I-medics
My selection as a member of the AMEE STF 2022.
I am a research officer and a member of The Outstanding Researchers and Scientific Innovators' Forum( TORASIF). The Forum helps us learn about research and share relevant opportunities. So I knew about this opportunity on the TORASIF page. I also met some people to put me through my application. I got selected for a physical attendance as a member of the STF for the largest medical education conference 2022( France). Although I requested for a virtual attendance due to monetary reasons.Anyways, the pre-conference webinars have been amazing! and I am excited to be part of the STF. Looking forward to the conference.
My selection for the TABMED summer program(Torun, Poland).
I am a member of the College Research and Innovation Hub. This opportunity was shared on the group and I reached out to Olawale Trinity, a member of the hub and was selected last year. So I asked him a few questions and then went ahead to prepare my application and submitted. After a few weeks, I was selected to work on the particular research project I chose, with a professor at the Nicolaus Copernicus University, Torun. I am also excited about the research internship opportunity.
Other Major activities.
I serve as the President of Patient-Centered Care Movement Africa( PaCeM-Afro) University of Ibadan Chapter. I am also a student ambassador for the Royal Society of Tropical Medicine and Hygiene. I am also a member of the Nigeria Red Cross Society( UCH chapter).
Your experience so far in Medical school
Medical school is generally stressful and I think by now most of us, especially in the senior classes, are used to it. For junior classes it is always good to get a mentor from the senior class so that they help in the early stages of medical school (I am sure you applied for the UIMSA's mentorship program). But all this shouldn't stop us from getting involved in other activities that can improve us personally and professionally.
Volunteer today, take up that leadership role, be active in the organizations you join, learn about research, take that online course or training, participate in workshops, attend conferences and apply for opportunities as much as possible!
Your Favorite food
I don't have a favourite food, I love any tasty food.
Fun fact about you.
I can't ride a bicycle.
Thank you so much.
This interview was conducted by Feranmi Esan