The USMLE (United States Medical Licensing Examination) is the only examination that makes you practice Medicine in the United States.
It has 3 Steps:
Step 1 – tests your grasp of the principles of Medicine and its application.
Steps 2 Clinical Skills and Clinical Knowledge (CK &CS) – Separate exams; tests your clinical knowledge clinical skills respectively.
Step 3
It's possibly to take the Step 1 exams in 400level, STEP 2 CK & CS after final exams. Step 3 can then be taken after Step 2CS. It is also possible to still write all the exams after you have graduated but it's advisable to do the former. The most important point to note however is to write the exam only when you are fully prepared.
Step 1 exam covers 7 Subjects namely:
Anatomy
Physiology
Biochemistry
Behavioural Science (with Biostatistics)
Pharmacology
Microbiology
Pathology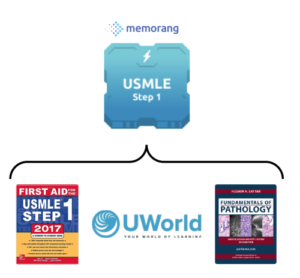 Step 2 exam covers:
Medicine
Surgery
Paediatrics
O&G
Psychiatry
Epidemiology.
I advise you start preparing for Step 1 in 200 level and Step 2 in 400level as you are fresh and don't have to spend extra years preparing for these exams after you graduate (Believe me, I wish I had done this).
Also, take your course work very seriously as this will make the exam easier and also give you an edge for matching.
Cost of the USMLE Exams
Step 1 – N327,600($910)
Step 2Ck : N327,600($910)
Step 2 CS : N568,095($1,565)
Step 3 N306,000($850)
Note that this is a very serious exam, so treat it as such. It is not going to be easy, demanding lots of sacrifices but it would pay off in the long run. If you dedicate your time to it, about 4-6months is enough to prepare for Step 1. Also worthy of note is that the amount of time needed depends on how serious you are/were with your medical courses.
Recommended Study Tools
To access if you are ready, take NBME (National Board of Medical Examiners) as it is a good predictor of your actual score.
An essential tool to use is to First Aid USMLE Step 1 & UWorld (www.uworld.com).

The other materials required depends on your budget and how much time you have to prepare before the exam.
Kaplan Books (in conjunction with Kaplan Videos)
High yield books or First Aid General Principles & Organ Systems (choose any in addition to First Aid)
Questions – UsmleWorld, Kaplan QBank, USMLE Rx. (Usmle World is the most used but the others are very good too, they can be used in conjunction with Uworld.)
Pathology –  Pathoma is excellent. Also Rapid Review Pathology by Goljan.
Physiology – BRS Physiology by Linda is the gold standard, Physeo Videos are very good too.
Microbiology –  Clinical Microbiology Made Ridiculously Simple, Medical Microbiology & Immunology Flash Cards.
Anatomy – Clinical Anatomy Made Ridiculously Simple.
Biochemistry – Lippincott Biochemistry.
Pharmacology – Lippincott Pharmacology, Pharmacology Flashcards.
Behavioural Science – BRS Behavioural Science, High Yield Behavioural Science, Clinical Biostatistics Made Ridiculously Simple.
These books are known to be very helpful but the resources are not limited to these books, and all the books & other materials are available at usmle.com.ng.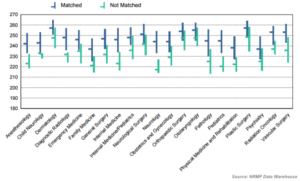 To know more, get materials, connect with other members, amongst others, visit www.usmle.com.ng
To register, visit www.ecfmg.org
Written By Dr Steve (abayomii@icloud.com)