The marriage between the celebrity duo has become the newest addition to the statistics of failed celebrity marriages.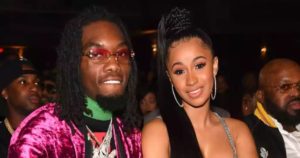 Cardi B took to Instagram to announce her separation from Offset saying they had grown out of love.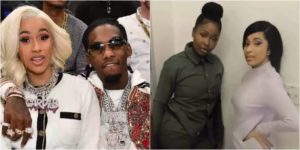 However, leaked messages online suggest infidelity as a major factor after photos of text messages showed offset arranging a ménage á trois (threesome) with two women.
Also cheating allegations surfaced involving female rapper Summer Bunni and Offset during the period of his marriage.
Summer Bunni went on to apologize to Cardi online saying it was never her intention to break up anyone's marriage but in a shocking twist revealed days later that Cardi B's best friend Star Brim, who is currently serving time in jail for credit card fraud, was also messing around with Offset.
50 Cent has offered some advice to cardi, telling her to return back to her man after she revealed her intention to release a video for her new single 'money'.
"That's a cute outfit. But, you gotta go home. That boy loves you girl". He then followed up with another comment, stating, "No divorce, ok chill out".
Other famous rappers like TI, Ray J, Lil Duval have taken to hop into the comments too, urging Cardi B NOT to divorce Offset, and to instead try to forgive him and work things out.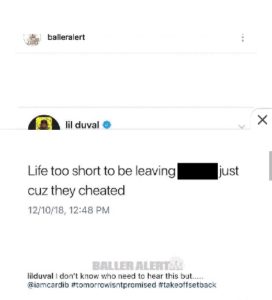 Offset meanwhile, has said that he already misses Cardi and will try to win her back.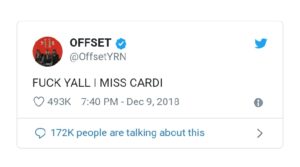 The two got married in a private ceremony at their Atlanta bedroom in September 2017 and already have a child.
BY BRYAN ODIGWE