Hello, beautiful people.
Med school too stressful? Saving your dream body routines for those better days after school when you have more time and more money? Truth is, those days may never really come, because working out takes discipline and commitment. So it's probably now or never. Here's a couple of things I advise to try:
1) Make Your Plan Fit Your Life
Make your workout plan fit into your lifestyle not the other way round. You don't need fancy exercise gear and gyms to get fit, if you've got floor space, try simple floor exercises to target areas such as the hips and buttocks, legs and thighs, and chest and arms (like push-ups, squats, and lunges). Aim for 10-12 repetitions of each exercise, adding more reps and intensity as you build strength.
2) Follow an Effective Exercise Routine
Don't just do jumping jacks till you work up a sweat and hit the shower 'gangsta style', like you just conquered half of Japan.
So, whether you're doing strength training routines for that build and tone, interval training or basic cardio, use research approved fitness routines that have actually worked.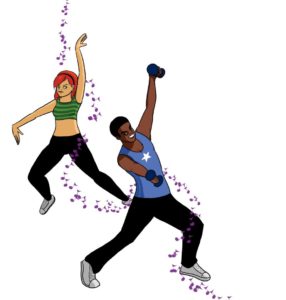 3) Set Realistic Goals
Don't strive for perfection or an improbable goal. In other words, don't worry if you can't run a 5K just yet. Make it a habit to brisk walk 15 minutes a day, and then maybe during weekends, add time, distance, and intensity from there onwards.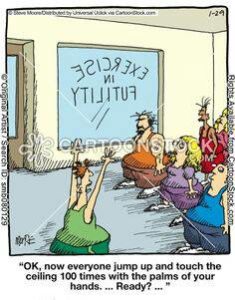 4) Know your Clock
Your body clock, that is. This is one of my personal favourites; try to work out at the time of the day you have the most energy, we can't all be 'morning coffee people'. But if you are actually a morning person, schedule your fitness activities early in the day; if you perk up as the day goes along, plan your activities in the afternoon or evening.
Working out while you have the most energy will yield the best results.
5) Be Happy ☺
Be sure to pick an activity you actually enjoy doing.
If you hate weights, don't go to the weights section. You can lose weight and get in shape with other types of training or activity.
But remember to choose something that is actually convenient. I mean, rock climbing may be a great workout, but unless you plan to climb to the top of the wards, it's not something you'll be doing here.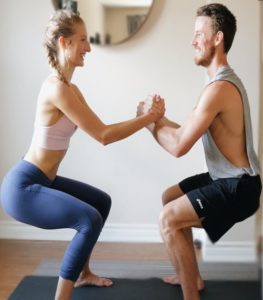 I hope this motivates someone.
Have a lovely week.
By Enemuo Obinwanne