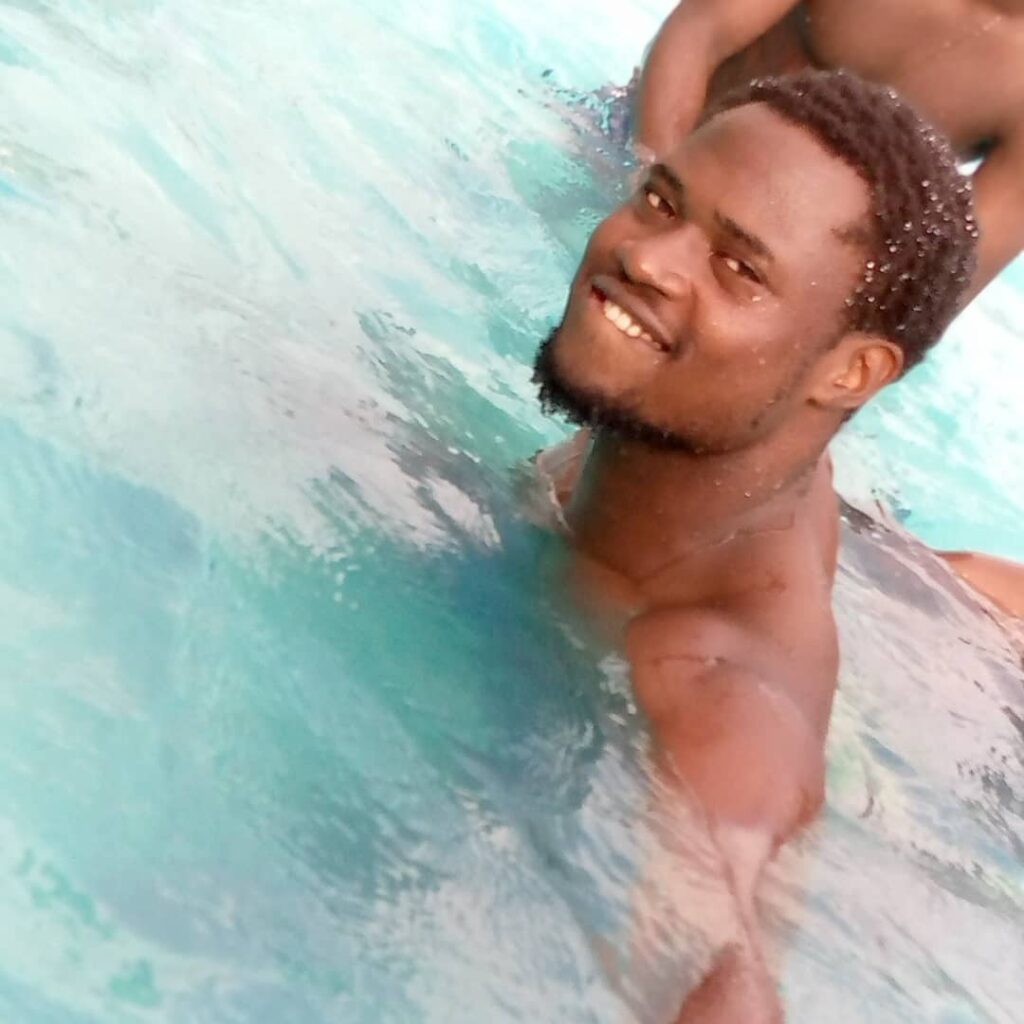 INTERVIEWER: Can we meet you?
ABA OLUWAFEMI: I am Aba Oluwafemi, a 500 level medical student of the University of Ibadan. I love music, swimming and basically exploring new things.
INTERVIEWER: You participated in the recently concluded Inter-faculty Games.Which faculty did you represent and games you competed in?
ABA OLUWAFEMI: Yes I did, I represented University of Ibadan Medical Student Association, UIMSA, and I competed in Swimming.
INTERVIEWER: How many awards did you win?
ABA OLUWAFEMI: Well, in swimming it is not just one event there are different strokes and different length for each of those strokes. So there is possibility of more medals, not just one for the whole of swimming.
So I won 5 medals, 1 gold medal, 2 silver medals and 2 bronze medals
INTERVIEWER: Tell us generally about how you saw the Inter-faculty games
ABA OLUWAFEMI: I didn't really witness a lot of the games because most of them held in UI and not here in UCH but for the swimming aspect, the swimming games held in Lead City University which was due to inadequacies of the pool within UI currently, the pool has been out of commission before the COVID break last year and since we resumed physically they are still working on it and has not been completed.
INTERVIEWER: Have you had any opportunities of competing in other swimming games?
ABA OLUWAFEMI: Yes, I have been to other competitions Port-harcourt in 2018 for the West African University Games and University of Ilorin in 2018 for Nigeria Medical Student Association games.
INTERVIEWER: Compared to the other competition, how would you describe it?
ABA OLUWAFEMI: This is the first swimming competition within UI that didn't hold in UI, I would say UI is trying but there is still a long way to go
INTERVIEWER: Would you say swimming is your passion?
ABA OLUWAFEMI: For me it is one of those things you never knew you were going to like and then you stumbled upon it and it clicked.The first time I ever went to the pool was in UI 100level second semester and it wasn't something planned as such. It was a classmate that dragged me to the pool. I can remember it was a Friday and I went again the following Saturday, Sunday and Monday. From there the journey continued, I fell in love with it even though I didn't really plan to.
INTERVIEWER: How has training been since you started swimming?
ABA OLUWAFEMI: When I started, I wasn't training as such. I just wanted to be able to go to the pool and have fun, splash water around without drowning. But then in 2017 the captain of the UI swim team, Ayola Bolarinwa invited me into the team and he showed me to the coach. I joined the team and I started active training with the team
INTERVIEWER: You said you are part of the UI swimming team, is there any anyone else from the college of medicine also in the team?
ABA OLUWAFEMI: No, I have been in the team since 2017 and I am the only one from the College of Medicine.
INTERVIEWER: Did you ever have a formal training?
ABA OLUWAFEMI: Well ,all the training I have had has been in UI.The UI swimming Coach is a very good coach, if I must say. He was a national champion in his time. Also the Oyo state Coach trained us a bit too. We also had experiences with senior swimmers that helped out. Online sources and watching videos have also greatly helped and paying the due diligence of mastering the craft
INTERVIEWER: What things do you think could be done better by UIMSA and UI looking back to encourage the sport Committee?
ABA OLUWAFEMI: For UI, I think they really tried considering the circumstances on ground, but I do think the rewards for the medals are a little bit low. For UIMSA, I really don't know what they can do better, but I think UIMSA should try to encourage sports like swimming more because swimming is an all round sports, it builds endurance and every part of the body. It is an important survival skill.
INTERVIEWER: Would you continue representing UIMSA in future with the few years in left medical school?
ABA OLUWAFEMI: Sincerely ,this year I thought I wasn't going to compete at first, because I felt grossly unprepared. With the long break, there was no swimming or training of any sort and with the cost  I didn't train as much as I would have liked. I  asked UIMSA  for funds to train and I was declined. I decided I wasn't going to compete but I guess I later did. The summary of it is that UIMSA should support the sports more.
INTERVIEWER: Is there any plan of training some others or bringing up a team?
ABA OLUWAFEMI: There is someone in 100l evel who I have been in contact with.He shows great interest to the sport. He has been swimming for a while, but not there yet. I think if he is ready to apply himself, he has a great potential.
INTERVIEWER: Apart from swimming what other hobbies do you have?
ABA OLUWAFEMI: Music, music is a very big part of my life. Everything about music, I play the guitar, the keyboard, a little drums, a little violin, sax and I am also learning music production and beats making. I am into singing and vocal training. Basically everything about music.
INTERVIEWER: A swimmer, who is also skilled in music is a catch, would you like to tell us about your relationship status?
ABA OLUWAFEMI: (laughs) I guess, but I am single
INTERVIEWER: Anything you would like us to put out there for you?
ABA OLUWAFEMI: Smiles well I am a relative boring guy so I don't think I have anything to say
INTERVIEWER: Thank you so much for your time
ABA OLUWAFEMI: You are welcome