Mantras are quite interesting reliable words you can refer to time and again, trusting them to deliver apt advice or at least amuse.
"These tidbits push us forward and illuminate even the most clouded of situations and remind us of what we believed when things were easier to sift through, to parse, to understand." -Sheyna Said. Yes, her last name is Said.

Anyway, I came across these ma8ntras during decidedly aimless surf through the internet and I thought they should be shared.
Disclaimer: These nuggets are silver at best. So, proceed at your own risk.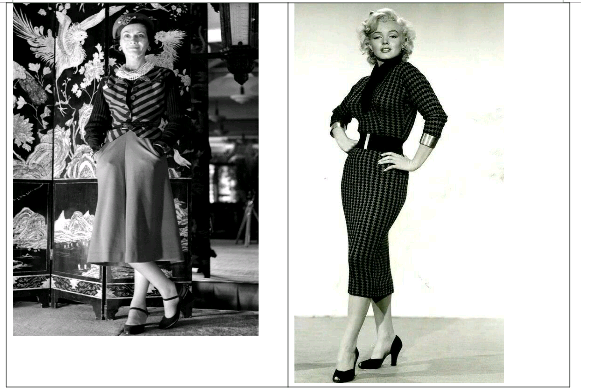 ON STYLE
Style is a way to say who you are without having to speak. Rachel Zoe
Style is very personal. It has nothing to do with fashion. Fashion is over quickly. Style is forever. Ralph Lauren
The most courageous act is still to think for yourself. Aloud. Coco Chanel
Fashion changes, but style endures. Coco Chanel
Dont be into trends. Dont make fashion own you, but you decide what you are, what you want to express by the way you dress and the way you live. Gianni Versace
Real style is never right or wrong. Its a matter of being yourself on purpose. G. Bruce Boyer
"Too much good taste can be very boring. Independent style, on the other hand, can be very inspiring. Diana Vreeland
Style is knowing who you are, what you want to say and not giving a damn. Orson Welles
"I'm not a fashionable person. And if I am, it's in my own way" Lola Faturoti
IN FASHION
 I have always believed that fashion was not only to make women more beautiful, but also to reassure them, give them confidence. Yves Saint Laurent
"Fashion is very important. It is life-enhancing, and, like everything that gives pleasure, it is worth doing well.  Vivienne Westwood
What you wear is how you present yourself to the world, especially today, when human contacts are so quick. Fashion is instant language. Miuccia Prada
"Fashion is an expression of oneself" Frank Oshodi
Fashion is not something that exists in dresses only. Fashion is in the sky, in the street; fashion has to do with ideas, the way we live, what is happening." Coco Chanel
BY ADEYANJU MARIAM