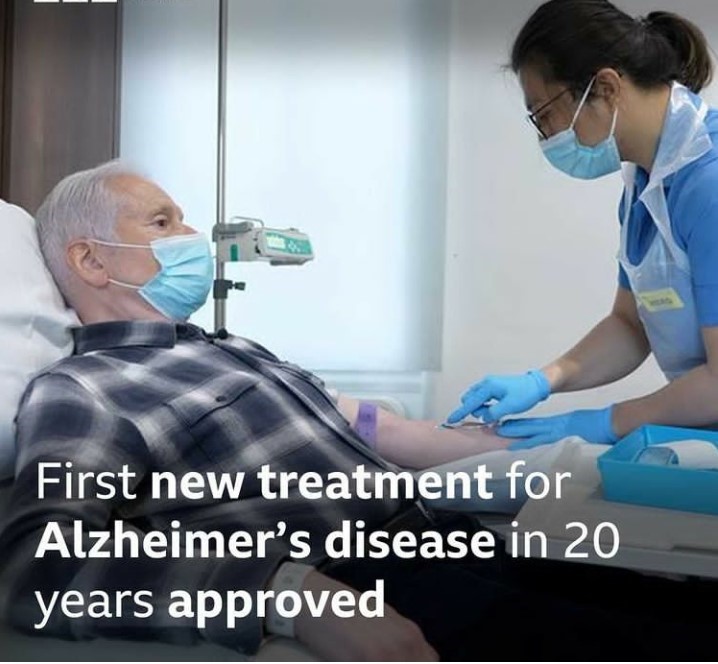 The United States has approved the first new treatment for Alzheimer's disease for nearly 20 years. It was approved by regulators in the United States.
Aducanumab targets the underlying cause of Alzheimer's, the most common form of dementia rather than its symptoms.
In March 2019, late-stage international trials of aducanumab, involving about 3,000 patients, were halted when analysis showed it was no better, given as a monthly infusion, at slowing the deterioration of memory and thinking problems than a dummy drug.
In the later part of that year, the US manufacturers Biogen analyzed more data and concluded higher doses of aducanumab significantly slowed cognitive decline.