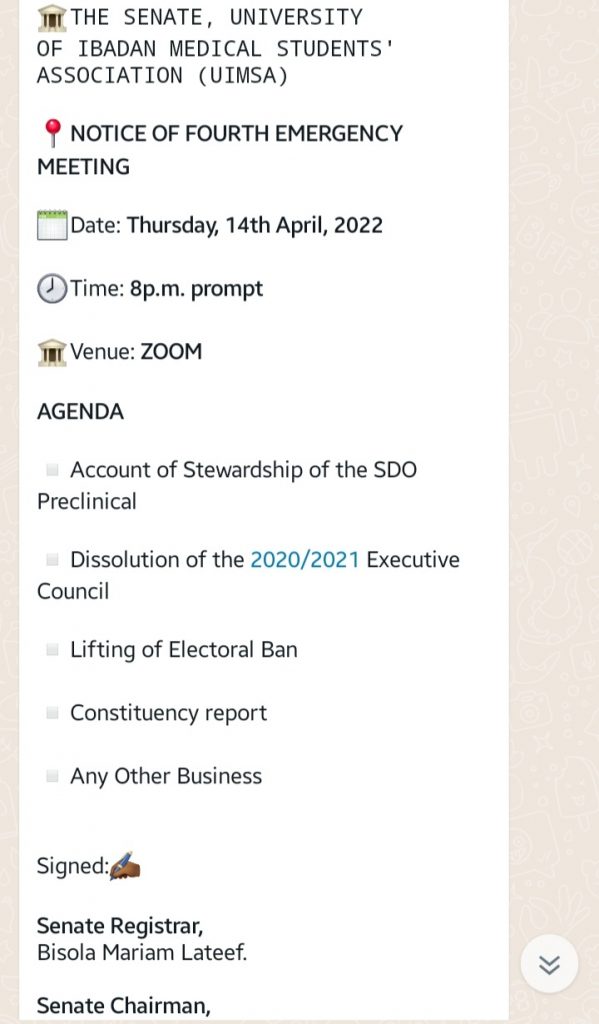 It is another day to repeatedly hear "The Senate Chairman, Deputy Senate Chairman, Distinguished Senators and fellow worthy observer"
One would wonder what's being discussed in these meetings seeing this is the third sequel.
These last two days have seen the executive council (leaders of the pack) become meek and gentle as they are being held accountable, commendations for the work they have done so far, corrections made, motions raised and passed, disciplinary actions taken and most importantly recommendations given for the future.
It's believed that if Nigerians hold their elected leaders accountable for every action as the prestigious Senate body of UIMSA does, we would see some progress. It has been shown that Leadership is service and a learning platform.
The next senate meeting would hold today. An online platform to join the meeting will also be provided. UIMSAITES are strongly encouraged to join either through this platform or physically.
The lifting of the electoral ban and the dissolution of the Executive Council of this protracted tenure are surely things one would not want to miss.
Hopefully all this will be crossed in this meeting and ultimately, no need to adjourn this latest meeting to a later date