The iResearch program is an initiative from the College Research and Management (CRIM) Unit under the College of Medicine, University of Ibadan. The program tagged "Facilitating Research and Innovation In a Changing world" started on 10th September, 2018 and spanned for four days with different purpose for each day. One worthy of note was the "Students and Resident Doctor's day, which held on Tuesday, 11th September, 2018 had Prof. Sola Ogunniyi, Director of CRIM, Prof. Shokunbi, Consultant Haematologist, students, resident doctors, postgraduate students amongst other dignitaries in attendance.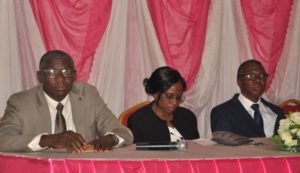 Speaking at the event, Prof. O. O Odusanya, Professor of public health and Director, Research and Innovation, LASU, explained the rationale behind research (generate new knowledge and review existing knowledge) and its importance for students. He encouraged the audience to make an impact and leave legacies in healthcare/medical research whatever level they were academically. He sighted great researches by medical students such as Jay McLean and Charles H. Best, notable for their discovery of heparin and insulin respectively. He ended his lecture with inspirational quotes all in a bid to spur medical students to research.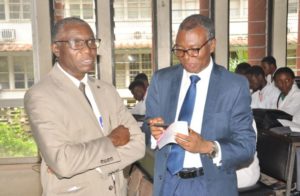 Dr. Makinde Olusegun, a managing consultant at Viable Knowledge Matters was another speaker at the event. He gave insight to innovative research and its feasibility in Nigeria, while spuring medical students to "dare to be different".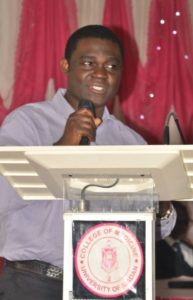 Highlight of the event was a research presentation by a selected postgraduate, resident and medical student. Mr. Ezegwui Chidike, a UIMSAite who represented his research team at the medical students category, spoke on their research topic "Preferences of Choice of Future Specialty of Final yeas Medical Students of the University of Ibadan".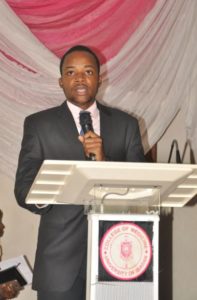 Speaking on their research findings, he stated:
"Psychiatry is receiving more attention by medical students which is good and reflects the spirit of the new curriculum of producing tomorrow's doctor.
Primary care specialties (family medicine and community medicine) still recorded low choice, although it reflects improvement on what was previously obtainable in Nigeria. Obstetrics and Gynaecology (O & G), Surgery and Psychiatry were the commonest first choice specialties in that order. Most important factor in determining choice of specialty was personal interest, followed by content of specialty, desired practice setting and clinical rotation through the department. Info about emigration can be obtained from the chart above. Chief reasons for leaving the country were poor remuneration, the poor state of facilities in Nigeria and fear of not achieving full potential/job satisfaction. "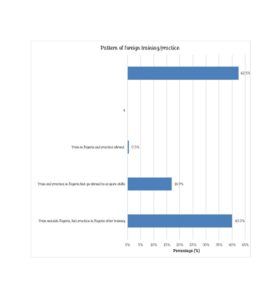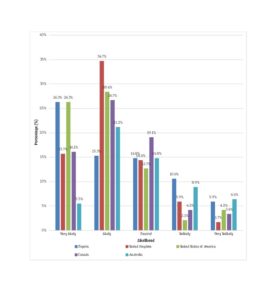 Its never too early to start as a medical student. In Germany, 66% of medical students at graduation have one or more papers in indexed journals. Interested in starting research? Get your burning questions and ideas set, then get a mentor and supervisor interested in your research topic to help "fine tune" it. The world awaits your groundbreaking findings, so begin now.

By: Chukwuelobe Onyedika