The Annual General Meeting (AGM)  of the Medical and Dental Consultants' Association of Nigeria (MDCAN), University College Hospital (UCH) chapter has marked its second day of the week long  event on the 25th of September, 2018.
The highlight of today's session was a sports event with medical students which held at Alexander Brown Hall (ABH). UIMSAites tropped out in their numbers to witness the sports event, participating in various games like basketball, scrabble, table tennis, snooker, amongst others.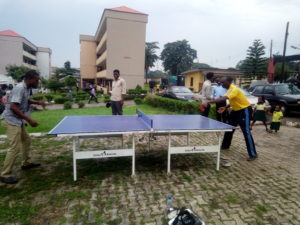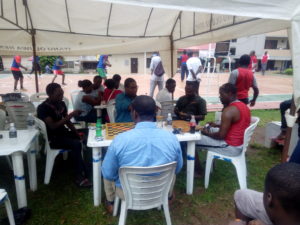 Speaking with Dr. Victor Makonjuola, Consultant Psychiatrist and the immediate past Chairman of MDCAN (UCH Chapter), he said, "This event is more important now considering the strain in the relationship during the protest on the health professional training levy"
He reiterated the need for the continuity of the program to serve as a means of building bridges and facilitate mentorship between consultants and students in a friendly atmosphere.
The sports event was indeed a splendid one, providing a means for Consultants to exercise after regular tight working schedules, while strengthening their relationship with medical students.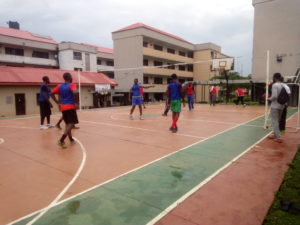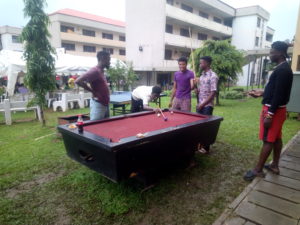 The mapped out activities for the event include:
September 24th (Day 1) – 
Press conference (Consultants' Lounge) Hospital Charity Round
September 25th (Day 2) –
Opening Ceremony with Guest Lecture
September 26th (Day 3) –
Commissioning of the Consultants' Lounge at the Dental Clinic
September 27th (Day 4) –
Pre- AGM Talk by Dr. Alexander Shenge on "The Role of Emotional Intelligence in Leadership"
Pre-AGM Cocktail
Attendance of the Inaugural Lecture by Professor Temitope Alonge (Chief Medical Director, UCH)
September 28th (Day 5) – 
Jum'ah Prayer
September 29th (Day 6) – 
AGM Dinner
September 30th (Day 7) – 
Thanksgiving Service
By Chukwuelobe Onyedika