Electives anywhere will no doubt require considerable planning to execute, more so electives abroad. I like to see electives as "choice postings" . I say so because they are practically the only postings where you get the rare privilege of choosing much of what will go down. Perhaps due to the humble look of an elective period, as it sits unassumingly on the school calendar, a lot have missed unique opportunities it can provide.
In this article, I will be highlighting briefly the importance of medical electives, with an emphasis on those taken outside the country. I will also be offering advice on how to properly plan and execute an elective rotation abroad (with a slight bias for the US).
Elective Postings (also called Outside Rotations) are usually taken during the penultimate year of medical school (500 level). Just like other postings in medical school, are time bound, lasting about 4 weeks at the present time in the University of Ibadan. There is a popular (and incorrect) notion that "the elective period is a time to rest; time off routine school work; time to flex" . You see, I view any elective as a critical time for career discovery and foundation-laying.
Wherever you do your elective should ideally give us a pointer to where you plan on sojourning after medical school. It should point us to your interest, since this time you elect on what to learn for a stipulated amount of time. One of the opportunities you get during an elective is that you can evaluate your career interests. If you are interested in Neurosurgery, take an elective there! If it is Community Medicine, take an elective there! If you are considering some other medical specialty but are unsure for one reason or another, maybe because you feel you do not have adequate exposure to make an informed decision, then taking an elective there may clear your doubts (or reinforce them).
In the University of Ibadan, electives can either be intramural or extramural, that is within or outside the country. The former can be taken within the University College Hospital, Ibadan or in any other accredited hospital across the Nation. There are many reasons why you may elect to take your elective outside the country. Perhaps the idea of travelling excites you. Maybe there's this medical school in the US that has always appealed to you for one reason or the other. Maybe it's the taste of foreign culture, or you have plans for post-graduate training abroad.
Whatever your reason may be, if you are thinking of taking your elective abroad, then here's my counsel: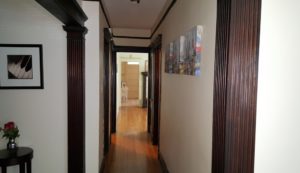 Really ask yourself, why? This will help you know whether its all worth it. There's a lot of time, energy and resource that would need to go into planning and executing an extramural elective, so you need to be convinced it's something that is really important to you. Along the line, while planning and getting things ready, it's really easy to get discouraged and want to quit. However, if you know how important it is to you, then you are more likely to keep going. Planning should start as soon as possible. A year prior to the elective start date is a good time to start the process. Time if often the limiting factor for most people. So, make up your mind ASAP.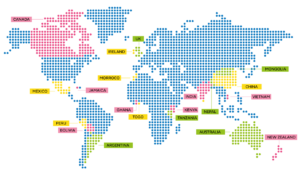 How do I choose what country to take the elective in? I guess the major decision to make for an extramural posting is deciding what country you would take the elective. It basically boils down to your long-term career plans if you ask me. How does it fit into your long-term career plan? What country do you plan to undergo post-graduate training in? What country's healthcare system excites you the most? What country have you always wanted to visit? Whatever your reason is, just make that choice. It is not out of place to have up to three countries in mind. Just ensure you do your research on the requirements visiting each country will place on you. The possibility of getting a visa, or being denied one, is usually a big consideration when picking countries, however, I will advice that it should not be the chief factor you consider in making your decision. Unless there is a major problem of non-issuance of visa, your chances are pretty good with any country, seeing as an elective it is an educational sojourn.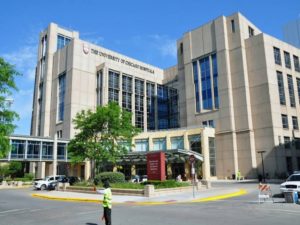 Having decided what country you would take the elective, it is now time to get a list of medical schools/ hospitals you would be comfortable taking the elective in. How do I go about choosing what medical school/ hospital/ clinic to take the elective in? Location! This is so important. If you have a close acquaintance living in the city then good for you! Having someone can really save you a lot of trouble, not to mention loads of cash. How safe is the area? For the hospital/medical school, what are their requirements and can you meet them? Are you fascinated by their research output or quality of patient care? Are you open to the possibility of post-graduate training in that facility? Do you have a contact in that school that may help make the process easier for you? Does the school have a big name that would be a stunning addition to your resume? These are some of the factors you may want to consider when looking out for medical schools/ hospitals to apply to. Note that not all medical schools/hospitals offer electives to foreign medical students.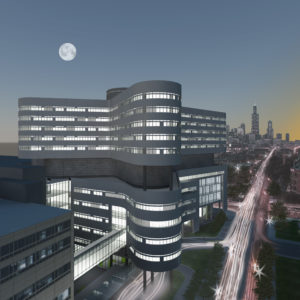 There are a number of universities (most with teaching hospitals) around the world that run international exchange programs with the University of Ibadan based on a Memorandum of Understanding (MOU). One example of such schools is where I took my elective, The University of Chicago Pritzker School of Medicine. They run an International Exchange Program with the University of Ibadan via the Center for Global Health, University of Chicago. The Dean of the Center for Global Health, University of Chicago, Prof. Olufunmilayo Olopade, is an alumnus of the University of Ibadan. Northwestern University, also in Chicago, runs a similar program with the University of Ibadan. 
In some ways, the process of securing an elective might be easier with a school that already has a bilateral agreement with ours. Please do not be limited, however, by the list of schools that run active international exchange programs with the University of Ibadan. There are many other schools out there that do not have an active partnership with the University of Ibadan and yet are open to all kinds of International Medical Students. Please check with the Dean or Sub-Dean, or better still, check the University of Ibadan website to find a list of foreign universities that run international exchange programs with the University of Ibadan.
Make a list, noting requirements and deadlines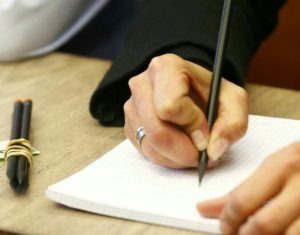 From the data you must have gathered, create a list of schools that interest you. Try to create a kind of profile for each of them and find out their requirements. Know what dates they accept international students (most schools in the US do not accept foreign students all year round). Know the deadline for submission of applications for your elective period (most schools advice you start submitting your documents as early as 6 months prior to your elective period while some advice as early as a year). For schools in the US, you should also look out for their USMLE Step 1 requirements. Some schools only accept foreign medical students who have sat for and passed the USMLE Step 1. Some schools (in the US, Canada, and UK) will also require a Test of English as a Foreign Language (TOEFL). While some schools will offer a waiver on TOEFL, based on the fact that you are coming from a university where the language of instruction is English, and others based on your WAEC or GCE English performance, others will not. For those schools that will not offer a waiver, it is good to start planning to take the exam as early as possible. Whereas many schools initially put up a front of being inflexible with regards to this requirement, you could still try to convince the contact person to see if you can waive the exam as it can be quite expensive to sit for. 
Some schools will require a registration fee when applying for the elective. Some will also require a tuition fee. US schools generally tend to have more robust vaccination requirements, so be sure to check what the requirements are for each school you are considering. By the time you are done with checking requirements you should have a pretty good idea of how much you will need to put in to get the process up and running.
It is advisable to get estimates of expenses from those who have done electives in the same facility, city or country. That should serve as a guide. I cannot overemphasize the importance of carrying along all your sponsors during the process. Let them know from the start how much you expect to spend while applying for and during the elective.
Create a timeline and checklist 
It is also very helpful to draw a timeline of things you hope to achieve during the application. Since there are lots of things to get ready and submit, making a timeline will help space out the work and perhaps make the application a lot more bearable. This really helped me while applying during the period of block posting for Part III exams. Since I had a timeline of things I wanted to achieve, I never really felt behind on my application. You just do what you need to do for the time. It also helps keep your mind at peace because everything would be seemingly under control, and you need that assurance. I created a checklist of things I would need to do, documents to get etc. I found this very helpful too.
I would recommend applying to one school at a time. Once you review application requirements and see that you can meet them in good time, your chances are pretty good for any school. There is not harm in applying to two or more school simultaneously but it can be a lot more stressful. Plus you would probably get just one "Confirmation of Studentship Letter" from the dean. Time is a major factor. Communication is key, so be sure to email the elective coordinators of the schools/hospitals you are interested in, if you have any concerns or other issues. You can also talk to them about availability of elective slots before you start applying.

The next step will then be to get application materials ready. You should start work on getting an international passport if you do not yet have one. This may take up to a month in some instances so the earlier the better. You will likely need your transcript for the first part of the application. This could also take some time to get, depending on the circumstances. An official statement of result issued by the College of Medicine should suffice for the purpose of the application. Then again, it depends on the requirements of the institution you are applying to.
Another important part of your application is your resume (curriculum vitae). You should start building one if you haven't. There are several self-help resources on how to write a good resume. Depending on the institution, you may be asked to write briefly on why you intend to take the elective in the specified department. As a general rule, ensure you cross-check your work (preferably let a second eye look at it) for errors before final submission.
After the first set of documents are submitted to the elective coordinator of the institution you are applying to, it may take up to 4 weeks (maybe longer) before you get a definite feedback. This is because the documents go through a detailed review process. Therefore, you need not be anxious when you do not hear from the host institution as early as you would have preferred. It may be helpful to keep sending reminder emails about your application. However, some institutions expressly state that you should not send further mails after sending in your application materials. You would do well to be flexible and adapt to each institution's requirements.
For some schools (particularly in the US), you are supposed to select a clerkship. This goes beyond picking what department you would like to do the elective to picking more like the unit/team you want to work with. When picking the clerkship for your elective you should try to look at the clerkship description. Look out for guaranteed hands-on patient care. Look up the clerkship director's profile to be sure he or she is someone you would be comfortable working with. If you have contacts in the institution, you could ask for more specific info about the clerkship. Note that not all departments/clerkships will be available at any given time. You may be asked to make a second choice if this is the case.
To be continued……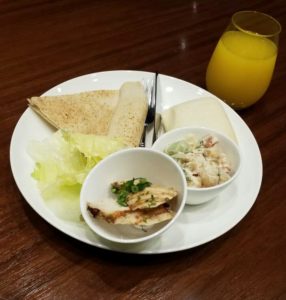 By Olasubomi Omoleye