The global streaming giant, Netflix, has confirmed its plans to order original series from Africa next year to add to its ever-growing roster.
At last week's Content London conference, Erik Barmack, Netflix's Vice President of International Originals, said the company is "in the process of looking at opportunities in Africa" and will "definitely" commission series from Africa in 2019.
It's an incredible opportunity because even a small fraction of Netflix's $8 billion original production budget will be a boon for local creators across Africa, who often have difficulty funding their projects. In addition, they'll have a platform to showcase to a global audience.
Netflix's originals will be providing healthy and long awaited competition with MultiChoice, the South African cable TV provider, which has poured millions into original productions in African markets through its Africa Magic channel. But it's a fight Netflix seems geared up for, having already kicked off ad campaigns targeting the cable giant, which dominates much of Africa's Anglophone market.
Netflix has already began paying close attention to Nigeria's Nollywood, the world's second-biggest movie industry by volume. It has purchased rights to Genevieve Nnaji's Lionheart, its first original Nigerian film, in September.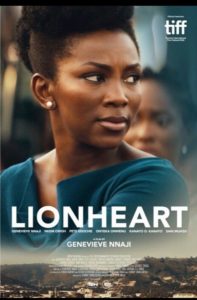 Expansions like this could be vital to not only making Netflix a truly global service, but to serving countries where there are few streaming options. The advancement would lead to Netflix having a less 'americanized' and more diverse. It's a chance to reveal the extraordinary talent on the African continent.
BY TEMIDAYO ABASS