A woman who used false identities to gain access to Nigeria's presidential complex to allegedly run business scams has been arrested.
The secret service said the woman, who was identified as Amina Mohammed, initially posed as Kogi state's first lady to gain entry to the presidential villa in the capital, Abuja. She then allegedly invited people to the villa and cajoled them into believing it was at the invitation of the president's wife.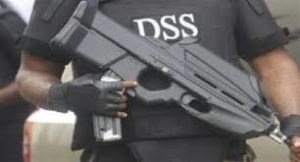 Peter Afunanya, a spokesman for Nigeria's domestic spy agency, known as the Department of State Security (DSS), told reporters, "Amina Mohammed also known as Justina Oluoha, Amina Villa, had on the November 22, 2017, paraded herself as the First Lady of Kogi State. She used the false identity to invade protocol and scrutiny thus gaining unauthorised access into the Villa and particularly the residence of the First Lady and Wife of the President, Hajia Aisha Buhari. She took advantage of the fact that personalities as first ladies, ministers and certain categories of officials are not taken through rigorous protocol and security checks at the Villa post." He added that the scandal took place while First Lady, Aisha Buhari was out of the country on November 22, 2017.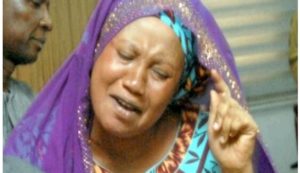 While she was being paraded in Abuja on Monday, December 3, 2018, the suspect caused a scene and dismissed the allegations against her. She said she did not fraudulently gain access into the Villa and accused the real First Lady's sister, Mariatu, and a former Secretary to the Government of the Federation (SGF), Babachir Lawal, were involved in her business dealings. She said, "It's not true! Chikason has been buying property from the Federal Government and he has been doing it and you all know all the directors that are involved. They should ask the First Lady's sisters, Mariatu is involved, Babachir Lawal knows about this; all the directors have been collecting bribes. I can never be a fraudster, I only deal in selling real estate that the Federal Government was disposing. SSS has been keeping me in this office for four months. I came here on my own, I am not a fraudster, I am a citizen of this country."
BY DANIEL ANIMASHAUN