Since its inception in 1930, the international quadrennial games have been held amongst athletes representing members of The Commonwealth of Nations. Her 2022 edition was the 22nd, with 1942 and 1946 editions being exceptions, due to World War II. Like previous years, the 2022 friendly games, as it is fondly called, is a multi-sport event featuring both Olympics and Paralympics events.
About 72 nations participate in the games despite only 54 countries making up The commonwealth of Nations. Participating nations compete for the top 3 prizes in over 20 sporting activities including Volleyball, Athletics, Wrestling, Weightlifting, Gymnastics, Badminton, amongst others.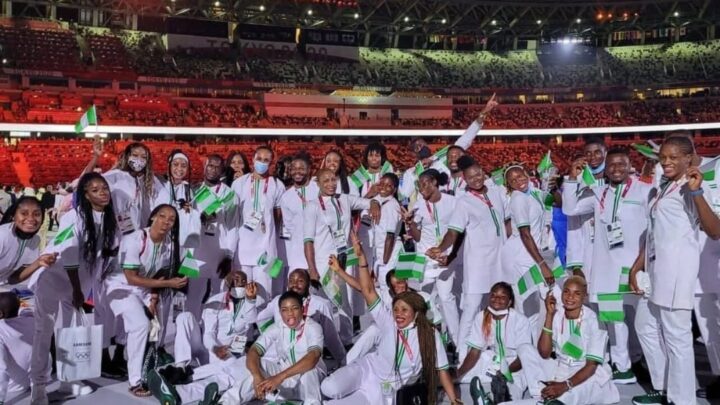 Australia holds the record for having hosted the competition the highest number of times – 5 times; while also being the nation who has won the highest number of medals possible, since inception – 2604 medals (1003 Gold, 834 Silver, 767 Bronze).
Team Nigeria had her most impressive outing in this year's edition of the Commonwealth Games as she finished 9th position on the log, her highest position since her debut in 1950. Since then, Team Nigeria has always participated in the games, save for about four previous editions (1962, 1978, 1986 and 1998) for reasons varying from solidarity against the apartheid regime of south Africa (1978) to even being under suspension (1998).
Though Team Nigeria won her highest number of medals in the 1994 edition, the Birmingham 2022 edition was her most impressive outing. Nigeria won, in total, 35 medals (12 Gold, 9Silver, 14 Bronze), while also breaking and setting new records, with the usual female dominance experienced in most of Nigeria's outings.
Athletics star girl, Tobi Amusan, again, proved her mettle as she dismantled the previous 100m hurdles records set by herself at the 2018 edition, just few days after smashing and setting a new world record in the 2022 world Athletic championship that was held earlier in Oregon, USA, in the same event. Also, she led the team to a glory win in the 4 x 100m relay race.
Other notable Nigerians who made their mark in the competition include ; Eucharia Iyiazi who threw a games record in the women's shot put event to clinch a gold medal; A record-setting leap by Ese Brume in Long jump; Adijat Olarinoye, Rafiatu Lawal, and Alice Oluwafemilayo were not left out as they all set new game records whilst clinching Gold medals in their respective women weightlifting categories.
All the Gold medals won in the games were by the female athletes as Team Nigeria set a new personal best in the Commonwealth games.
Hopefully, this will be a morale booster to, not just the Athletics team for improved performance in subsequent competitions but also, the entire sporting federation of the country, on the need to invest massively in sports as it could be a crucial turning point in the lens with which the nation is viewed.
Abdulbaasit Saliyu