Finally, UIMSAITES got to grace perhaps, one of the most eagerly anticipated programs of the executive year, The 19th edition of the late Dr V.O. AWOSIKA symposium. The symposium which has a long standing history with the college of Medicine, is an initiative of the prestigious Awosika family through the Victor and Winifred Awosika (VAWA) foundation.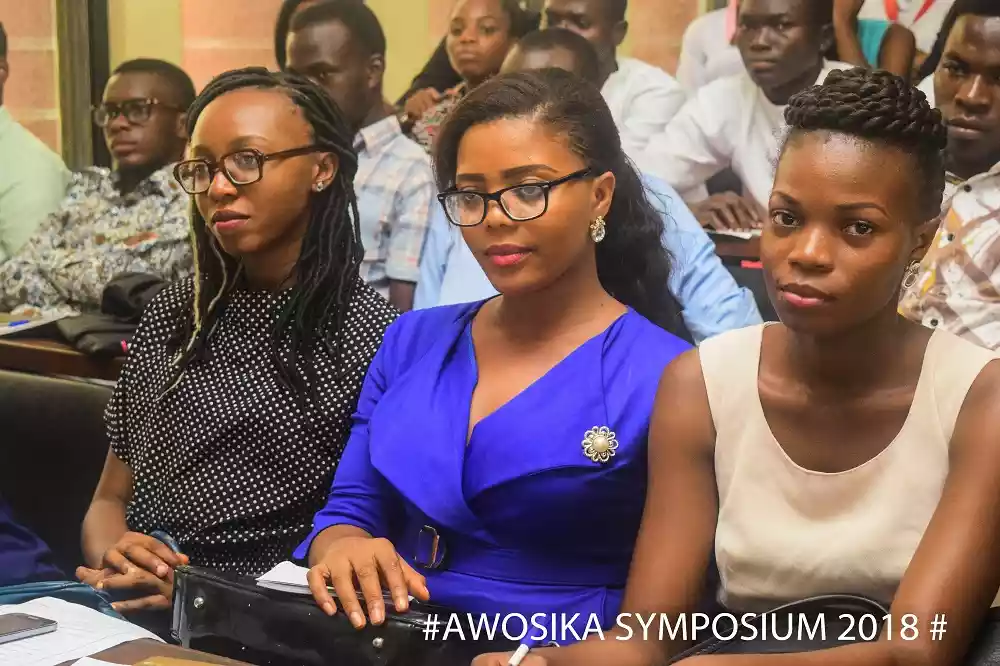 This year's edition themed "Contemporizing Nigerian Healthcare" was held at the Paul Hendrikse Lecture Theatre, UCH and attracted prominent and eminent members of Society. The guest speakers of this year's edition were nothing short of brilliant; bringing their diversified knowledge and sharing their wealth of experience from various fields with participants. They included world-renowned Neurosurgeon, Prof. Adefolarin Malomo, who is currently a consultant Neurosurgeon at the University College Hospital, Ibadan; innovator and Social Media enthusiast Dr Chiima Nwankama (Dr Zobo) and tech Start-up innovator and serial Grant winner, Dr. Adereni Abiodun.
Their unenviable task for the day was to and discuss pertinent issues regarding the contemporization of the Nigerian health sector and the way forward; with prominent ex-UIMSAITE and veteran public speaker, Nwaduru Chinedu, as moderator and MC of the day, assisted by the ever-gorgeous Ayanwu Roseben. However, before the plenary session began, welcome addresses and introduction of members of the hightable were done in traditional fashion.
Academic awards of excellence were also presented to outstanding performers at the just concluded MB professional examinations. Chibuzor Aloysius (Makathar) won the award for the best performance in the pathology and pharmacology MB (2k17) while Chima Kalu Rosaline took home the award for the best in Obs & Gynae/ paediatrics exam (2k16). Members of the just graduating class (2k15) would have to wait for their convocation to know the identity of the winner of the prize for their class. Then it was down to the business if the day, as the veterans and Maestros discussed the pressing issues with the Nigerian health sector and proffered some solutions on the way forward. Prof. Malomo particularly expressed his optimism on the current situation and his belief in the next generation urging them to be courageous, hardworking and trustworthy.

The entertainment wasn't quite over yet, as members of the audience were treated to a blockbuster debate show piece between the Department of Medicine and Surgery and the Medical Laboratory Science; who were debating on the topic "The unrestricted use of Artificial intelligence in Healthcare: A welcome development?". Punch lines and diss liness worthy of jaw war hall of fame reeled the air, much to the excitement of the audience. In the end, the Medical Laboratory Science narrowly won the contest by the skin of their teeth with a 0.5 point margin.
Mark Obeya would however go home with the prize of best speaker of the day, drawing the curtain on an otherwise spectacular and enthralling program.
ODIGWE BRYAN