The previous postponement of the Nigerian elections may have disenfranchised some but not me. I was armed with the needed essentials after reading the voter's guide to a 'comfortable' voting (face cap, a head set, comfortable shoes, a bottle of water and common sense). They forgot to add bring food or snacks because the queue would be long and they might not start on time. Accreditation was to last from 8am-10am and afterwards, the election proper. Thank God that did not happen. You should have seen me, armed with the essential but food. I got there, shirt, shorts, face cap and an I'm-not-here-for-jokes-face. Got a tally from a man (my number was in the hundreds already. Imagine if I was number 400 like in some other centres, I would just go back, sleep and wake up).

Anyhow, after the lady Corp member (in this article I'd use, Corpette- artistic license, sue me!!) spoke in English, she had to speak Yoruba. We were told we'd use our tally numbers. "Number 1", she called, and who steps forth, an old man. You should have seen faces filled with awe and the applause that followed. I was waiting like a good citizen when I saw men and women of various sizes, pushing and shunting. Some started shouting and resisting the pot-bellied police officer, who well, if I'm being honest was probably deployed here not because he was agile but probably because UCH is not a ''hot zone". After some minutes of contained madness, common sense filtered through the air albeit a tad late, calm resurfaced.

"We're not making use of the tallies again. Line up!!". See race… I got a space but queue was not moving. So what do I do? Sit and observe. Oh, I saw different types of voters:
The questioners
The analysts ( of results)
The eaters
The aloof guys
The failed shunters
The complainers
The confident ones (our agbas, ku se )
Me ( you think I'd forget myself? Not a chance)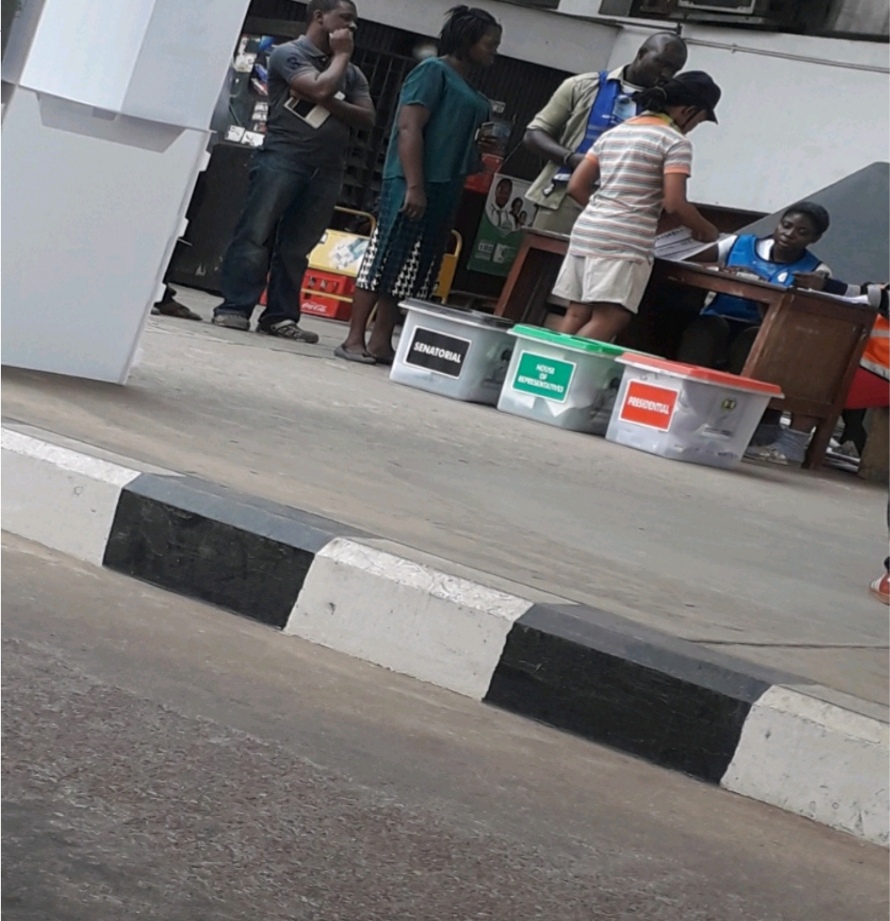 Finally, my turn! I got there, mix-up the last two numbers, my thumb denied me and Corpettes were bewildered with my name. Great right! I went to the stand and behold no thumb pad. I got one at the other side and when I opened my paper, what do I see? Pictures! Am I in Primary school? I'm to colour a box beside my preferred picture. To be honest, I would choose peacocks any day over brooms, umbrellas, names that sound like Gala and a type of air freshener ( I have those already at home). I see letters in those pictures. I wish the names of candidates would be there instead of letters that are similar to each other except for alphabetical arrangement.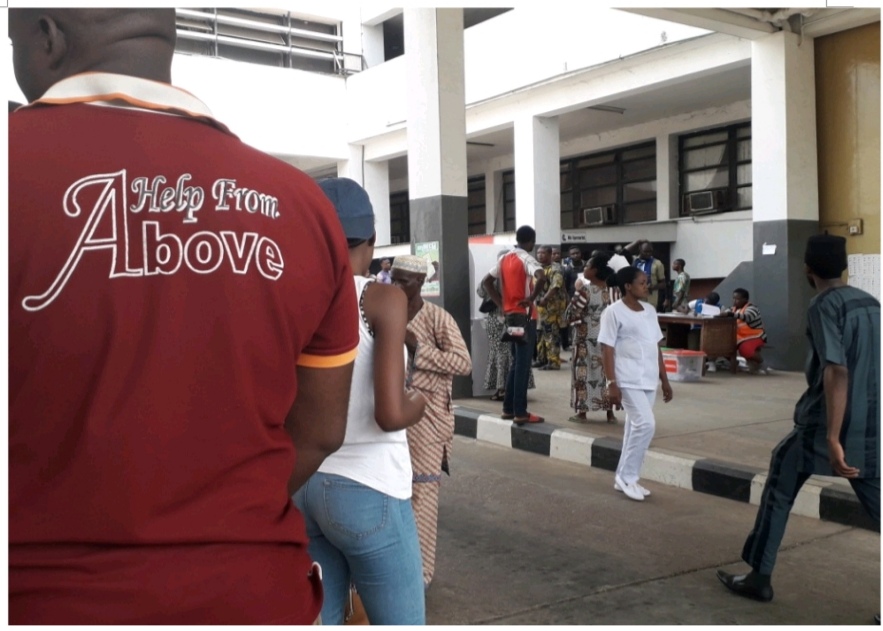 After casting my vote (please note there's nothing like CASTED), I step aside, taking more than a minute to enjoy the adult feeling and watch others. Turning around with two new colour additions to the thumb (that denied me), blue and black, I adjust my cap, tune in to Beat FM and venture into the hot sun back to my abode.
BY EGHONGHON OKOJIE