Feminism: a movement against gender discrimination, the fight for the rights of women, women's liberation, and women empowerment. In Nigeria, we have several pioneers of women's rights activism, but it will be very wrong not to mention the woman who advocated against social and political inequalities faced by Nigerian women during the colonial period. Her resistance targeted both the British and the traditional heads. She is no other person than Chief Funmilayo Ransome-Kuti.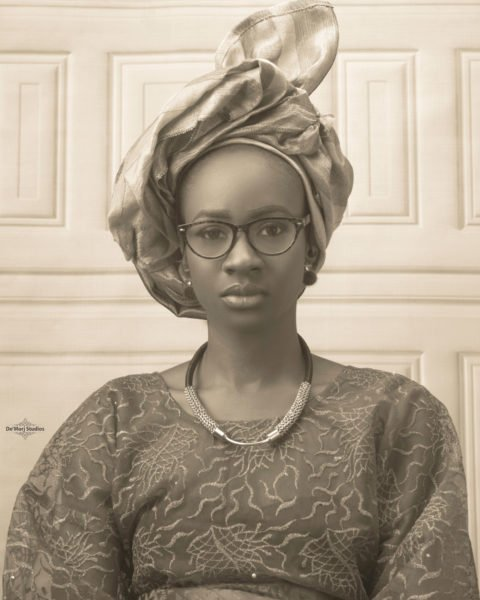 Chief Funmilayo Ransome-Kuti was born Frances Abigail Olufumilayo Thomas to parents, Chief Daniel Olumeyuwa Thomas and Lucretia Phyllis Omoyeni on the 25th of October 1900 in Abeokuta, Ogun state. She is known as the first female to attend the Abeokuta Grammar School where she taught briefly after graduating before moving to England for further studies. It is known that while in England, she dropped her English names to be addressed only as Funmilayo. After her programme, she moved back to Abeokuta, Nigeria, to continue teaching. It was there she met her husband, Reverend Israel Oludotun Ransome-Kuti, who studied at her secondary school several years before her and was also the first president of the Nigeria Union of Teachers. Their marriage lasted for 30 years before his death in the year 1995. Their relationship birthed four children (a daughter and three sons); Dolupo Ransome-Kuti, Dr. Olikoye Ransome-Kuti (known as the doctor who brought to knowledge the first case of AIDS in Nigeria), the legendary Fela Anikulapo Kuti aka Abami Eda, and Dr Bekolari (Beko) Ransome-Kuti.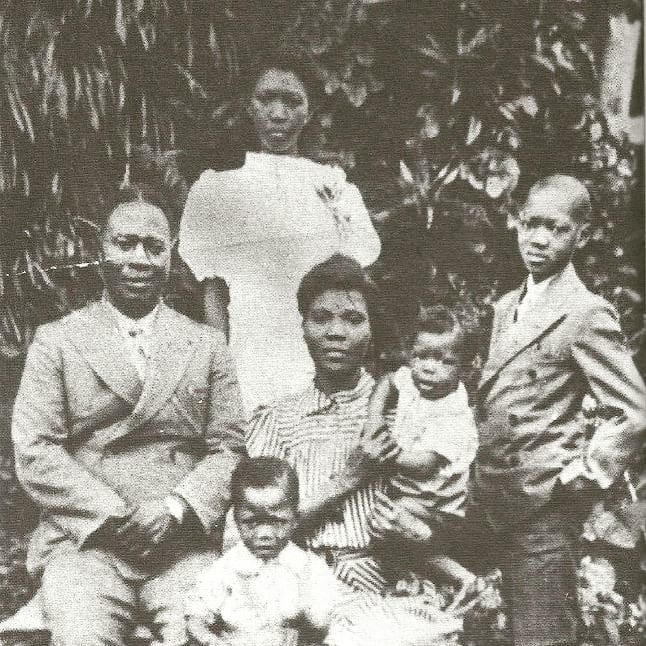 Funmilayo helped establish the Abeokuta Ladies Club which would later become the Abeokuta Women's Club (AWU) and a branch of the Nigerian Women's Union, in whose establishment she holds a part. She was also the president from the time of inception to the time of her death. The union was focused on fighting unfair taxes imposed on market women and this led to protests by the women of the union. These protests were met with serious opposition by the leadership of Abeokuta, but this did not stop Funmi. She staged protests in the guise of picnics and festivals. She was resilient and relentless in her ways and always fought for what she believed in which included the fight for the unseating of the then Alake of Egbaland, Alake Samuel Ademola II. This yielded a positive result on the 3rd of January, 1949. She was tagged the "Lioness of Lisabi" by the media. She was also bestowed the traditional title "Beere" which means 'first of equals.'
Funmilayo was a powerful force to be reckoned with for advocating women's right to vote and the representation and recognition of women in Nigeria's politics. Together with her son Fela, who was also an activist, she changed her surname to Anikulapo-Kuti which translates to "a hunter who carries death in his pouch", dropping 'Ransome' because it depicts slavery, according to Fela. She, unfortunately, died from injuries sustained on the 18th of February 1977 after an invasion of the Nigerian Armed Force on Fela's compound, the Kalakuta Republic, where both Fela and Bekolari were severely beaten while Funmilayo was dragged and thrown out of a second-storey window. She later succumbed to complications from her injuries on the 13th of April 1978. It was said that the Zombie album released by Fela was a triggering factor for the invasion.
Funmi was a very educated woman with laudable achievements such as being the first woman appointed to the Western House of Chiefs, owning a chieftaincy title, the Oloye of Yoruba people, receiving an honorary doctorate of Law from the University of Ibadan, being awarded the National Honor of Membership in the Order of Niger, and also receiving the Lenin Peace Prize. It is sad to know that she is only recognized as the mother of the legendary Afrobeat singer and the first woman to drive a car and ride a motorcycle in Nigeria, but not as the woman who had a major influence on Hajiya Gamba, Margaret Ekpo and the former prime minister of Ghana, Kwame Nkrumah, or as the woman who berated a British district officer who was rude to her and the protesting women in these words: "You may have been born, but you were not bred! Would you speak to your mother like that?"
Feminism is not a cause that just started with this generation; it is necessary that the history of feminists who have made great impacts in this nation is made popular.
Yomi Akinkuebi