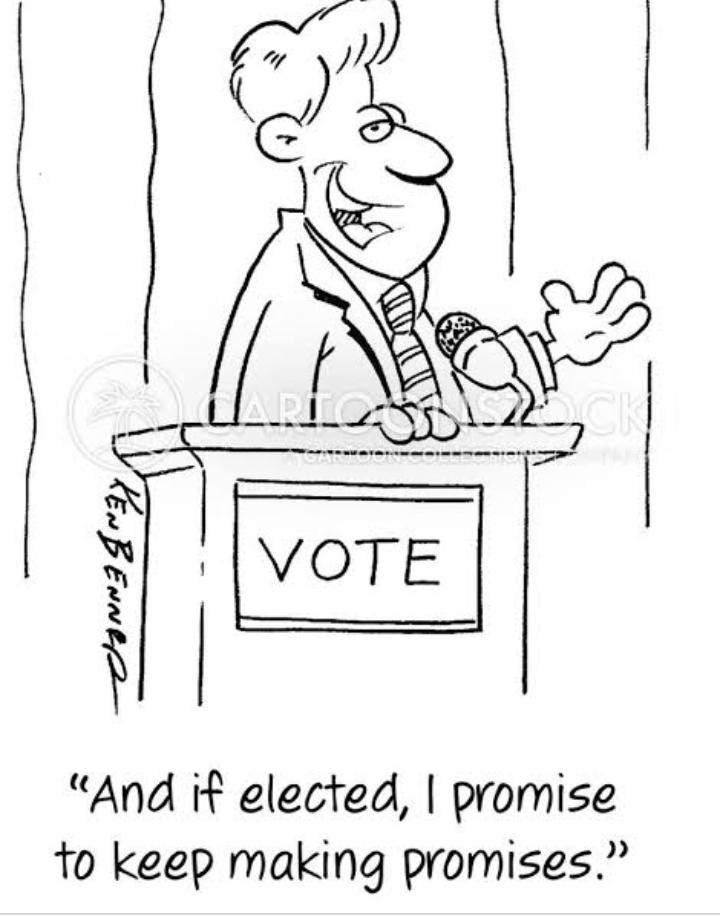 I had waited, thinking that the match was for March, but I was wrong. I guess the ban was too heavy to be lifted then. Na so I muzz.
I awoke from my slumber when I got news that the ban was lifted, and that this year was destined for 'breaking the bias'. And since that night, I have seen flyers flying in flying colours, and I now agree that there are many banners over us. I know I am not the only one bogged with BCs, and I observed aspirants have updated their WhatsApp display pictures and now give very swift responses to messages. I want to believe that some candidates consulted Ogbẹni Dipọ for some CV upgrading, as they daily feed us with sturvss.
As a result, I already decided to keep observing and watching like a bat until I remembered what Dr. Egbokhare told me in 2019, — A satire should comfort the afflicted, and afflict the comfortable — and had to pick up my pen again. It's been a while since I wrote one, but the Association is deserving of one at this interesting time.
We have many candidates already, and we all know that the fate of our Association is dependent on the kind of candidates we elect into power. So, here are ways to know candidates deserving of your vote(s). Shall we?
1. Never vote a candidate who has plans but cannot campaign aggressively. What is a plan without a poster? What future should we expect without flyers? Who needs a leader with clear-cut vision and goals for the people he is leading? Who cares about maintaining UIMSA's position as the best medical student association in Sub-Saharan Africa? Here, we don't do content, we love publicity even when it's not necessary. If they want to be our voice, we need campaign videos with beautiful VOICE-over. Flames, Zema and Royalty would all cash out, at least.
2. Presidential candidates must be very strategic, and empathetic leaders. Someone who can eat with boys in Boluid, trek to Anatomy with Preclinical students, read for TDB with MB III candidates, and help freshmen iron clothes — all with campaign-worthy jpegs. We need some Netflix-worthy drama, and afterall, we do not want a high priest that has not been touched by our infirmities.
3. Candidates should have objects in their campaigns. Things like brooms, spoons, umbrellas, and other things. We need to know our souvenirs early enough.
4. Sin-hators in each class must have a lirrle spice of violence. What if good decisions are made in the House? Leaders of tomorrow should learn from leaders of today. Moreso, these things are not for the weak.
5. All male candidates for any position must not be beardless. This is non-negotiable, and don't ask me why.
6. Any candidate (particularly the President and the PRO) deserving of your votes must have a Twitter account; at least 1.5K following. Spiced with some wokeness.
7. The President, Vice-President and General Secretary must be an aspiring USMLE candidate. We have to begin to spot alumni we can reach out to for fundz during our Health Week. We need capacity, please.
8. Anyone who would be the Treasurer must be the best Forex trader. A good investor. We need these things to dip and since we are aiming for the moon, we have to compete with Musk.
9. Yes, weekly giveaways are very important. We need leaders who can organize giveaways, and they have to swear an oath to this promise. If this is not in anyone's manifesto, he is not competent enough.
10. We need leaders who can face the SDC without giving in to fear. Leadership is not about titles, it's about making bold decisions, and we need this in a 21st century leader.
They said the election would be tuff, and in my quest for a progressive Association, here's the voter's manual you never had. And if you like, don't register to vote, but ensure you send in your prayer point to the email that would be sent on the election day. You are the U in UIMSA, we go run am. 
Covenant Odedele