It had been long coming. For some it was simply inevitable and only a question of When?. On Friday, the 24th of May, 2019, Britain awoke to the news that beleagured prime Minister Theresa May, had resigned from office as the Leader of her Conservative party. It was an emotional farewell for the 62 year old who acknowledged her failure at negotiating a successful Brexit deal from the EU. It appears that mutiny from her own cabinet and party members may have eventually forced her hand. She made the announcement outside her office on Downing street on Friday that she'll be stepping down on Friday the 7th of July after 3 unsuccessful attempts at having her Brexit deal endorsed by Parliament.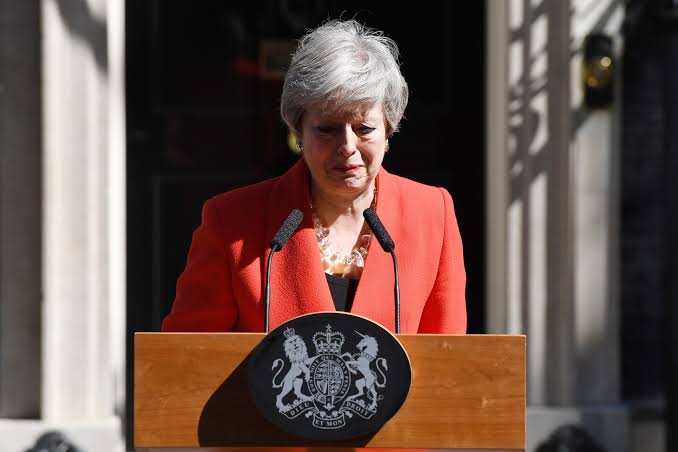 May said she bore no ill will on anyone and considered being the prime Minister, her greatest achievement. This leaves plenty of uncertainty in the future of a country besieged by political crises wih the likes of foreign secretary, Jeremy Hunt, Boris Johnson and a dozen others tipped to be potential replacements.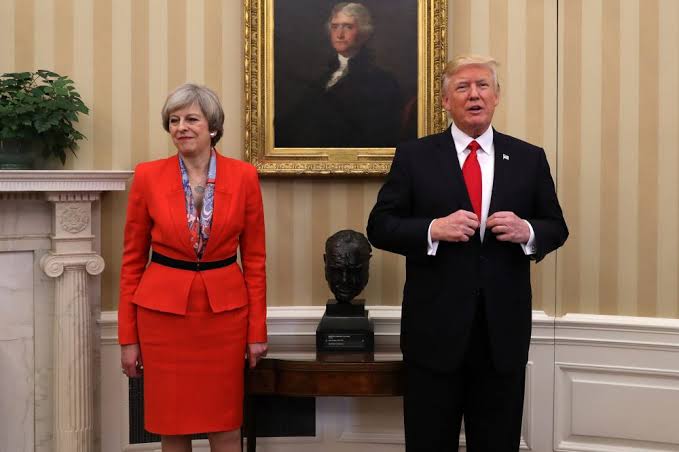 May, who is only the second female prime Minister, now becomes the shortest serving one in post-world war 2 era. She took over in 2016 following the European referendum after the resignation of David Cameron. May had earlier said that she would step down once her Brexit deal was approved by Parliament, but it appears now that all that was just an exercise in futility. While she had been heavily criticized over the past months concerning the nature of her Brexit deal negotiations, some have pointed out that she had been dealt an impossible hand in taking over the leadership of the country at a time of political turmoil and set-backs. It remains to be seen who will take on the leadership of the conservatorship party and how they intend to handle the political crises at hand. For now, we can only watch as the drama unfolds in one of the biggest diplomatic divorce deals to rock the continent.
BY ODIGWE BRYAN