Let's talk about the highest paid actors in Nollywood. Who are they? How much money do they have? How have they reached the level of popularity that could bring them their riches? We will try to answer all of these questions here. So come on in and let's talk about Nigerian actors that have been the luckiest this year in terms of their paychecks, starting with our number 10.
10. Pete Edochie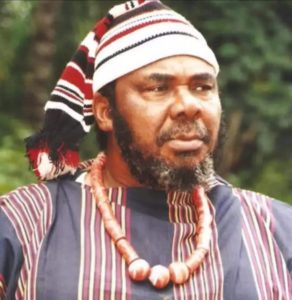 Most of the people reading this article have probably seen at least one movie featuring the legendary Pere Edochie during their lifetimes. Born on March 7, 1947, the man is a veteran of Nollywood with a career spanning over almost decades. Fame came to him with a role of Okonkwo, the protagonist of a book-based movie 'Things Fall Apart'. Since then, the actor has won multiple awards for his outstanding performances, including the Lifetime Achievement by Africa Film Academy.
Even though he is not a young man anymore (the man has stepped into his eight decade), Edochie is still a very desirable actor in Nollywood. It is interesting to note that he once belonged to G8, a group of A-list actors who were banned from acting for a year back in the early 2000s for charging outrageous fees. Now we are even more curious to learn how much the actor earns per movie today.
9. Nkem Owoh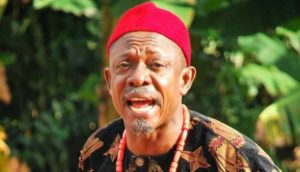 It is hard to believe, but the next actor on our list has a very similar life story to our number 10. Even though Nkem Owoh is younger than Pete Edochie (he was born on February 7, 1958), he has starred alongside the older actor in 'Things Fall Apart' and was a 'member' of G8. We have not mentioned it before, but both men were kidnapped in 2009, which only makes the similarities between them stand out more. To take things further, they even starred alongside one another in the directorial debut of Genevieve Nnaji in 'Lionheart' (2018). This movie seems to be quite a big deal, as it is the first ever original Nigerian film that has been acquired by Netflix.
8. John Okafor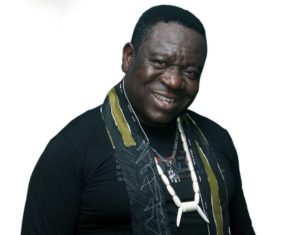 Here we have the famous Mr. Ibu, the man who has starred in more than 200 movies over the years. Born on October 17, 1961, Okafor is considered to be one of the best comic actors in the whole of Nigeria. He received his nickname thanks to his iconic role in the 2004 movie 'Mr. Ibu'. Even though the prime of his career happened in the early 2000s, John is still a very popular actor. In addition to his many roles, he has also signed several multimillion naira deals with Merrybet and GoTV, so you know he has it good.
7. Ramsey Nouah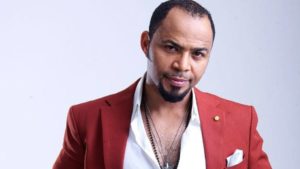 In 7th place, we have none other than Nigeria's Lover Boy Ramsey Nouah. Since he was 21, he starred in many different things, starting with the soap opera "Fortunes"  back in the early days of his career. These days, he is one of the most sought-after actors in Nollywood. Compared to the other actors that we have already mentioned, Nouah is rather young (born December 19, 1970), and yet he also managed to get into the aforementioned G8. The days of the ban are long gone, which means that he is free to ask for as much money as he wants for a role.
6. Mike Ezuruonye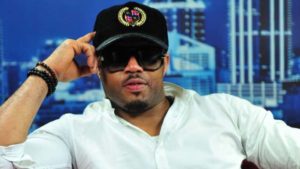 Born on September 20, 1982, Mike is by far one of the youngest people on this list. Despite having somewhat of a late start (he was a banker before he became an actor), he has starred in numerous movies, earning himself fame and fortune.
As he is still very young and incredibly attractive, Mike manages to get himself many a famous role, and it seems like his career has not even reached its peak yet, but he is already very successful. He even said that he might be considering going into politics, so we would have to wait and see how it turns out.
5. Segun Arinze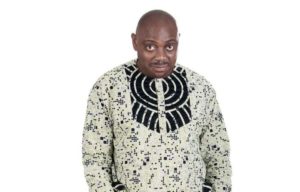 Here is another big name from Nigeria's movie and music scene. Born on September 24, 1965, the man in question has kept his popularity since the 90s, when he starred in a soap opera called 'Ripples'. Arinze has starred in more than 200 movies, and at one point, he even was the president of the Actors Guild of Nigeria.
Apart from acting, he has tried other ventures, such as singing and voice acting, so do not be surprised when you hear a familiar voice in a radio or TV commercial. In addition to that, he sometimes steps behind the camera to direct and produce movies.
4. Chidi Mokeme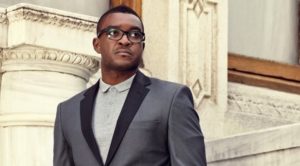 Born on March 17, 1972, Mokeme has become one of the most sought after actors in Nollywood. With his career spanning well over 20 years, he has starred in numerous great movies, and he has even tried his hand at hosting reality TV shows (Gulder Ultimate Search). You might not know this, but Chidi actually began as a model, and his face could be seen in many commercials back in the day. Now the brands are probably lining up to be endorsed by him.
3. Jim Iyke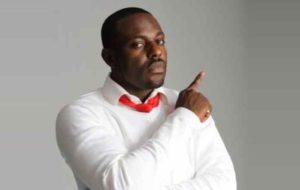 Coming in at number 3, we have one of the most popular and wealthy actors of our generation Jim Iyke, who was born on September 25, 1976. A man involved in multiple scandals and controversies, he has still managed to build an incredibly successful career, earning himself a reputation of Nollywood's bad boy. There have been rumours that Iyke has been asking for incredibly high salary for his movies, which is why he has not been seen in too many movies lately. However, he makes up for it by being a CEO of several companies, including his own record label and a movie production company.
2. Desmond Elliot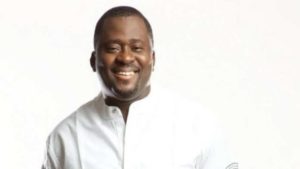 Born on February 4, 1974, Desmond Elliot is probably one of the most recognisable faces in Nollywood. His career began with soap operas, and now he stars in (and directs) big budget films. Over the years, he has appeared in more than 200 movies.
However, it seems like acting is not enough for Elliot. A few years ago, he has also become a politician. Desmond currently holds a seat in the House of Representatives of Surulere Constituency. It would be interesting to see what comes next for him.
1. Richard Mofe Damijo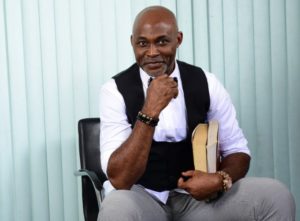 Finally, we have reached our №1 spot, occupied by the legendary RMD. Born on July 6, 1961, the man has obtained his legend status by acting in numerous movies and soap operas since the 80s. It is interesting to note that, even though Damijo studied Theater Arts, he started out as a journalist before venturing into acting. These days, RMD still remains one of the most popular and successful actors in the country. He is the ambassador of several big brands, such as Heineken and Glo, and it seems like he has no intention of slowing down any time soon.
Coincidentally, the people who have supposedly earned the most money this year are also the richest in the industry. Here is the list of Nollywood actors and their net worth, according to NigerianFinder:
Pete Edochie: $3.8 million;
Nkem Owoh: $3.9 million;
John Okafor: $4.2 million;
Ramsey Nouah: $4.5 million;
Mike Ezuruonye: $4.7 million;
Segun Arinze: $5 million;
Chidi Mokeme: $7 million;
Jim Iyke: $8 million;
Desmond Elliot: $10 million;
Richard Mofe Damijo: $15 million.
BY ONYEDIKA CHUKWUELOBE