It is the largest city by size in Nigeria and third largest in Africa. Ibadan is a city that has stood the test of time, being the centre of administration of the western region during the British colonial rule. It has developed into a metropolitan area that has managed to hold on to its ancient charm. To outsiders, Ibadan may seem like an old, boring place where you can catch neither fun nor a break. But scattered throughout this city are various fun places you could visit. That's right, the city of brown roofs has plenty to offer if you know where to look.
GREAT TOURIST SITES TO VISIT:
BOWER'S MEMORIAL TOWER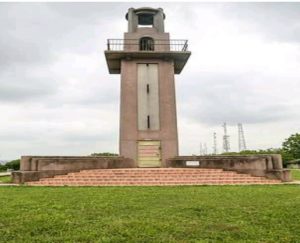 This remarkable edifice is located in Oke Are, Igbo Agala area, Ibadan. It's about 60 ft tall. At the top is a rewarding panoramic view of the city. You can see UCH, UI, Cocoa House and Tollgate from the top. Entree fee is just 200 naira. With its 47 spiral staircases, bowers tower is the perfect place to have fun and do some cardio.
AGODI GARDENS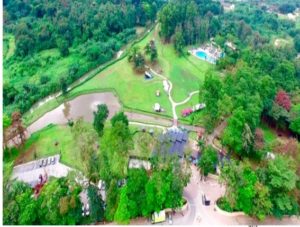 Located on Parliament Road, Agodi gardens is right behind UCH. It's a large park, 13 acres, with beautiful scenery, a swimming pool, a lake for boat cruising, restaurant, a mini zoo and a beautiful botanical garden. More fun for large groups
THE OLD OYO NATIONAL PARK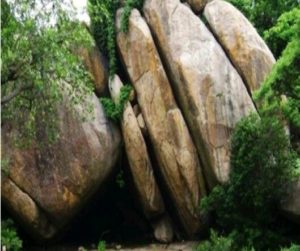 This beautiful home of the endangered African wild dog, lion, western kob, roan antelope, Anubis baboon (a personal favourite), spotted hyena and other rare animals is located in the northern periphery of Oyo state. It contains large wooded forest with hills and a wide variety of wildlife. It has been described by visitors as a true nature reserve.
MAPO HALL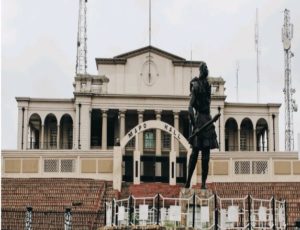 It's a large colonial architecturally unique building right beside Bere market, Ibadan. Built in October 5, 1929 right on top of the Mapo hill, it was used for administrative purpose during the colonial era. You should see its famous seven pillars representing the seven hills upon which Ibadan was built. Plus, there's no entrance fee and it has a mini museum. It is not just another large empty room.
INTERNATIONAL INSTITUTE OF TROPICAL AGRICULTURE, IITA FOREST RESERVE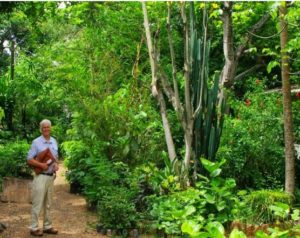 Situated right there on the Ojoo- Moniya road, this forest reserve sits on 350 hectares of land. Natural landscape features; lakes, ponds, farmlands etc. different bird, butterfly and plant species all form part of its naturalistic charm. With its extensive sporting centre for football, swimming, golf, lawn tennis etc. IITA forest reserve has a classy way of saying "welcome to the jungle".
NATIONAL MUSEUM OF UNITY IBADAN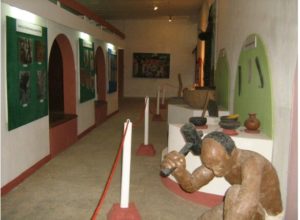 As the name implies, this museum is dedicated to national unity. It is open every day including Sundays. It contains a unit gallery masquerade gallery, pottery gallery Yoruba gallery, many historical relics and artefacts. It records a steady yearly flow of tourists. Let it not be heard that you never went there, not even once. Especially since the entry fee is 50 naira only
OKE ADO MOUNTAIN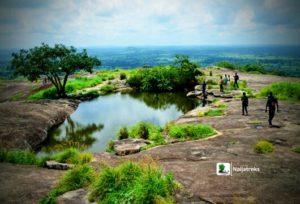 The magnificent mountain is located on the outskirts of Ibadan in Ado Awaye. It houses the only suspended lake in Africa, the mysterious Iyake Lake. Only two suspended lakes are in the world, the other is The Hanging Lake of Colorado, USA. If you got a pair of binoculars or just eyes that appreciate a breathtaking view, it's a great place for you.
IREFIN PALACE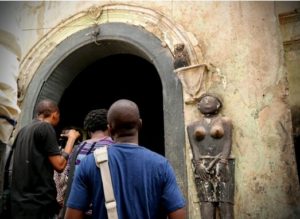 This is one of the oldest surviving palaces in Ibadan. It was built over 200 years ago with mud and has about 185 rooms. People still live there till now. Wanna get in touch with some cultural heritage? It really is a sight.
FUN FACTORY AND TRANS WONDERLAND AMUSEMENT PARK;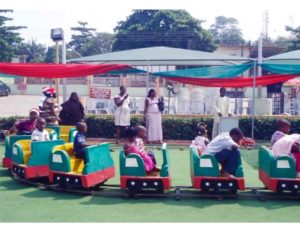 In case you're a child, you have a child, a cousin or sibling or you just want to go freak out some children, this is the perfect spot for you.
GREAT HANGOUT AND DATE SPOTS
LATTITUDE CAFE AND LOUNGE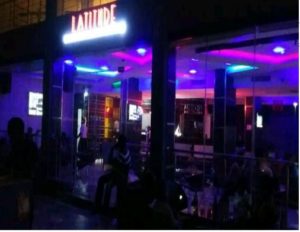 Yay karaoke! Good food too. It's located in Ventura Mall, Samonda, Ibadan.
FILMHOUSE CINEMAS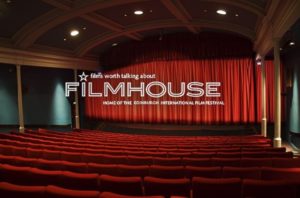 Located in Ventura Mall, Samonda and Heritage Mall, Dugbe. Serene environment, nice services, movies and popcorn, need I say more?
DOMINOS PIZZA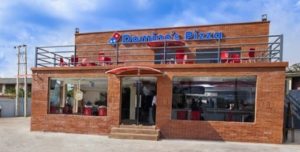 Located in Bodija. I believe we are all familiar with the simple goodness of a dominos date or hangout.
GOLDEN DRAGON CHINESE RESTAURANT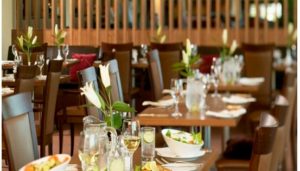 An Asian themed restaurant with Cantonese cuisine. Offers lunch 12 noon- 3pm and dinner 7:30pm- 9:30pm
KOKODOME RESTAURANT
It was established in 1989, making it one of the oldest in the city. They serve both Nigerian and continental dishes. It is considered one of the best in Ibadan and consists of restaurant, bar and swimming pool
CAFE CHRYSALIS;
23 Ilaro Street Bodija Ibadan is its well known address. They serve great meals and confectioneries and offer live music, buffets and brunch. Open Monday to Saturday, 9am-10pm and on Sundays 12pm-10pm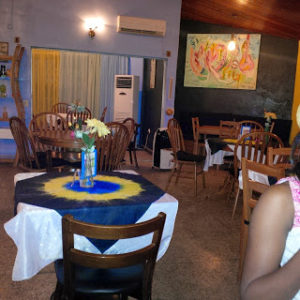 TUTTI FRUTTI, VENTURA MALL SAMONDA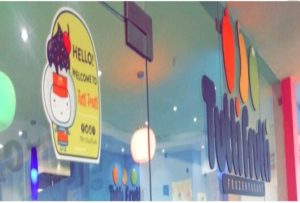 Great place for ice cream lovers
AMALA JOINTS are always an option.
BY MARIAM ADEYANJU