The versatility of medical student is the stuff of legends. Author Derek Sivers once said, "What is obvious to you is amazing to others." If you can give people an easy solution to a challenge they have, they'll be glad to pay for you for it.
Let's bring some of these impressive UIMSAites into the light, shall we?
HOUSE OF TSETSE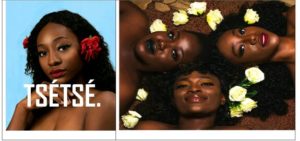 Services: Makeup, wig making, weave care
Headed by Akinola Oritsema, House of Tsetse has never ceased to amaze with the glam they pull off with every look. As CEO of House of Tsetse, the vibrant young woman has done nothing but improve in her art. "I always invest in getting better", she says.
ANADYTE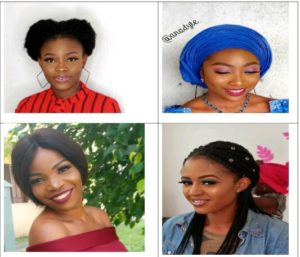 Services: Make up artistry (MUA)
An important hallmark of Anadyte MUA apart from her fabulous work is her continuous, rapid evolution for the better. However, getting better requires effort as the diligent entrepreneur, Aladesanwa Francisca says "It's not easy to serve two masters. I had to find balance between work and school. Energy, money and time are involved in every plan and execution"
MEDLEYS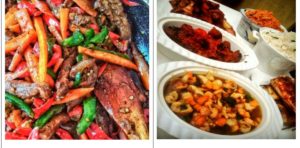 Services: Catering
Services are rated by most as 8/10. For many, the glowing recommendations of Medleys food precede the eating. For medical students, a venture such as this one is near impossible. Yet, Medleys has persisted in their culinary craft. As advertised, they continue to excite taste buds beyond imagination.
CHRISSY SMALL CHOPS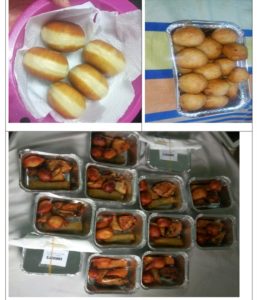 Services: Catering (small chops, snacks).
Many have testified to the succulence of the donut and the scrumptious filling of the pie. In totality, Chrissy chops wows with every pack.
Asore Oghenekewve has been a consistent entrepreneur, going at a sustainable pace and never disappointing her customers.
HAIRCRAFT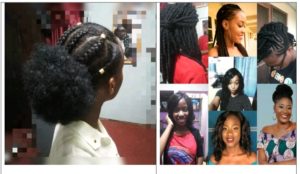 Services: Weave installation, wig making, hair styling etc
"HairCraft started out as a means of providing easy and affordable solutions to everyday hair problems with do-it-yourself maintenance tips and tricks.
Now, it has grown to include hair styling- Weave installation, wig making, Natural hair styles, Crochet, faux locs etc.
I am inspired by my customers, who continually challenge me to come up with new ways to style and improve hair health.
I hope to expand my business to selling of weaves, which is coming up very soon!" -CEO BOLU IKWUNNE
DAYTAD CONCEPTS AND MEDIA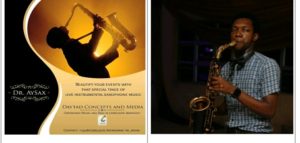 Services: Instrumental Music
Daytad Concepts and Media is a growing music and technology business known predominantly for live instrumental music and themed music production.
Ayomide Ayodele, the Director and Lead Music Artist, is a UIMSAite who has played in a supportive role alongside the Nigerian saxophone legend, Herbert Kunle-Ajayi.
He has also played at various events including dinners, concerts and corporate events including the FAMSA General Assembly 2018.
He was Guest Artist twice (2017 and 2018) at the CHECK Medical Missions' World Shakers International Platform. And he was winner of the Alexander Brown Hall Talent Hunt Competition in 2018.
He recently decided, in the spirit of Christmas, to upload his instrumental tracks onto
bit.ly/draysax for free download.
It is gladdening that some of us have chosen to try. And it would be even more exciting if we all encourage and support their work through our patronage and social media platforms. It might not seem like much but it sure beats the status quo.
BY MARIAM ADEYANJU