A press night far from the normal – being the first virtual one of its kind, however, the preclinical press still managed to make it work. The virtual gathering started promptly, with the moderator and judges listing out the instructions for the night – aspirants were to turn on their cameras to waist level so dressing could be easily seen and I can't seem to get the meme about having a wrapper tied under a corporate shirt and tie out of my head, and they were also asked to keep their manifestos summarized to 5 minutes.
The night kicked off with the SDO preclinical aspirants – which happens to be the most competition UIMSA has seen in recent times, having four candidates going against each other and more interestingly, what could be said to be quite a bold statement, two out of these coming from the more junior class in the preclinical arm.
Peace Eze, the lady filled with wide smiles took the stage first with an aura of confidence. Listing out a couple of her "fresh, innovative and unique" plans, which mostly consisted continuity of past projects of holders of the position. However, her idea on improving the mentorship program via a website was faced with some opposition. Some questions abound like why a website is the best solution to the existing issues the program faces, why create a website outside of the already existing UIMSA website, and if that would be a good use of the association's funds in these times.
The next aspirant – Miracle Odenigbo, with his network connection more plastic than steel, promises us to be calculated and coordinated in carrying out his duties. Although we didn't hear much of it clearly, his plans also seem to be a build-up of what has already been laid down by predecessors.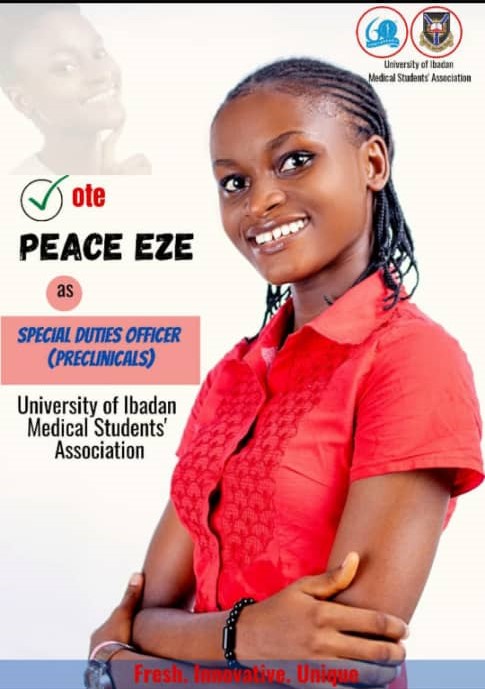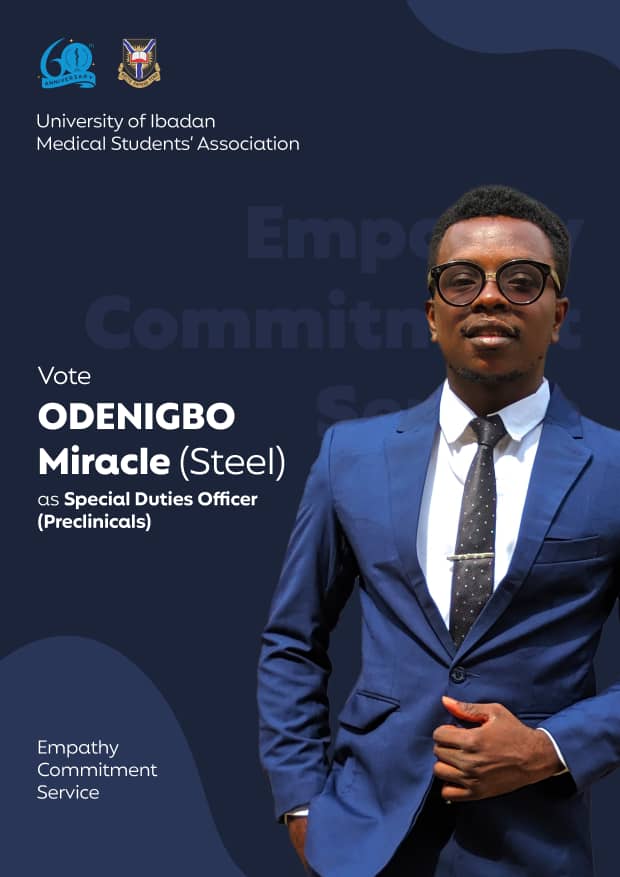 Omokuru Oghenero Goodnews graced the stage, who promises to bring "fresh breeze of good news and love" to the preclinical arm seems to have the educational welfarism of all preclinical classes at heart. However, it was hard to ignore the casualness with which he approached his presentation. Last but not the least, Tobi Olajide, who has confidence in his arm's strength to carry the preclinical arm, has majority of his plans bordering on making academic materials easily accessible.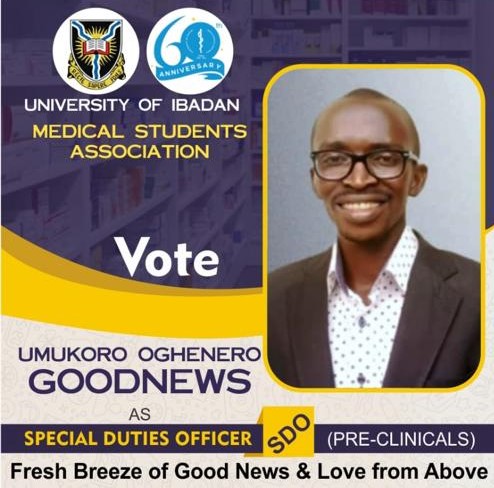 Moving on, we had two aspirants for the post of Assistant General Secretary (AGS) – Omotola Maryam Odeleke and Nehemiah Akor from the 400 level constituency respectively presenting their plans. In a bid to go the extra mile, Maryam promises to improve on existing AGS customary duties, while also providing "a virtual mental health safe space" via personalized mails to UIMSA members. She didn't do her homework however, as she answered the general knowledge questions thrown at her wrongly. Nehemiah, Mahatma Ghandi's prodigy promises to lose himself in service to UIMSA while making members' birthdays memorable by sending personalized messages to all.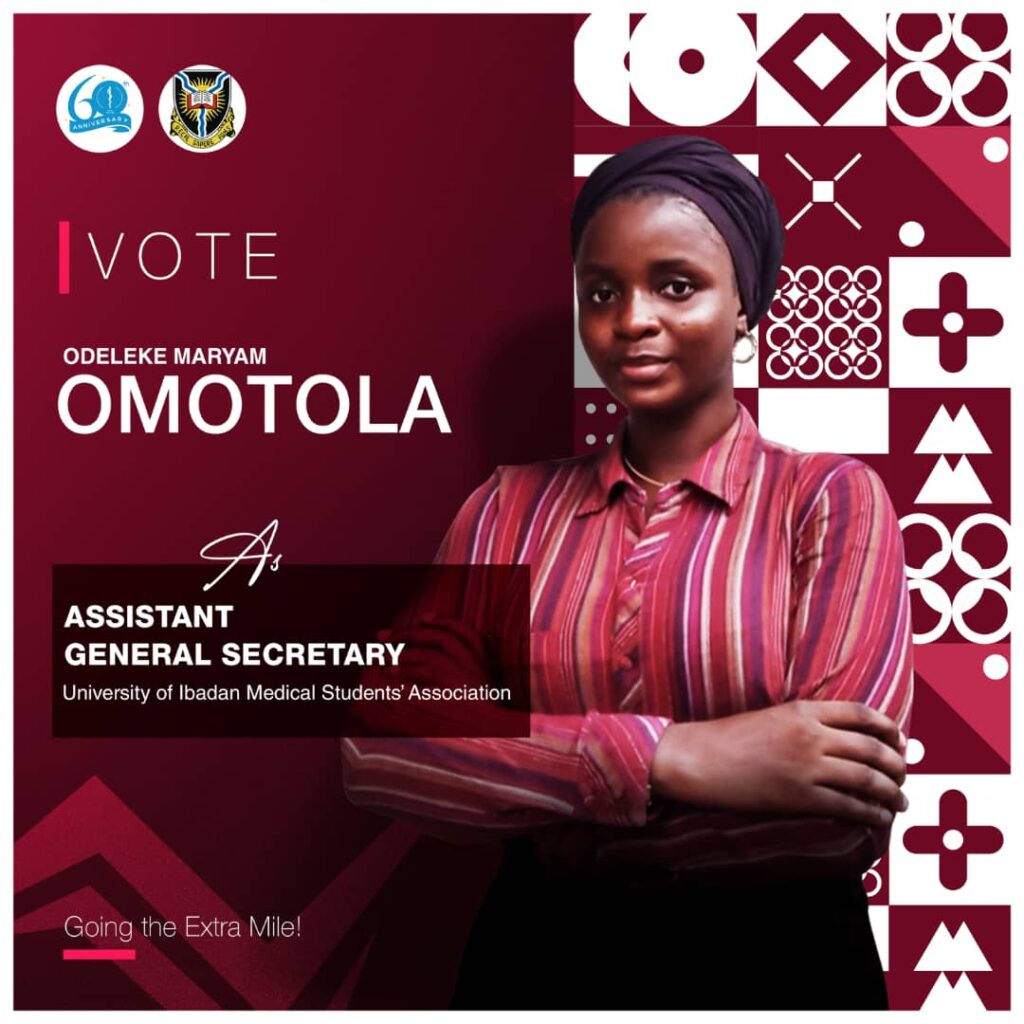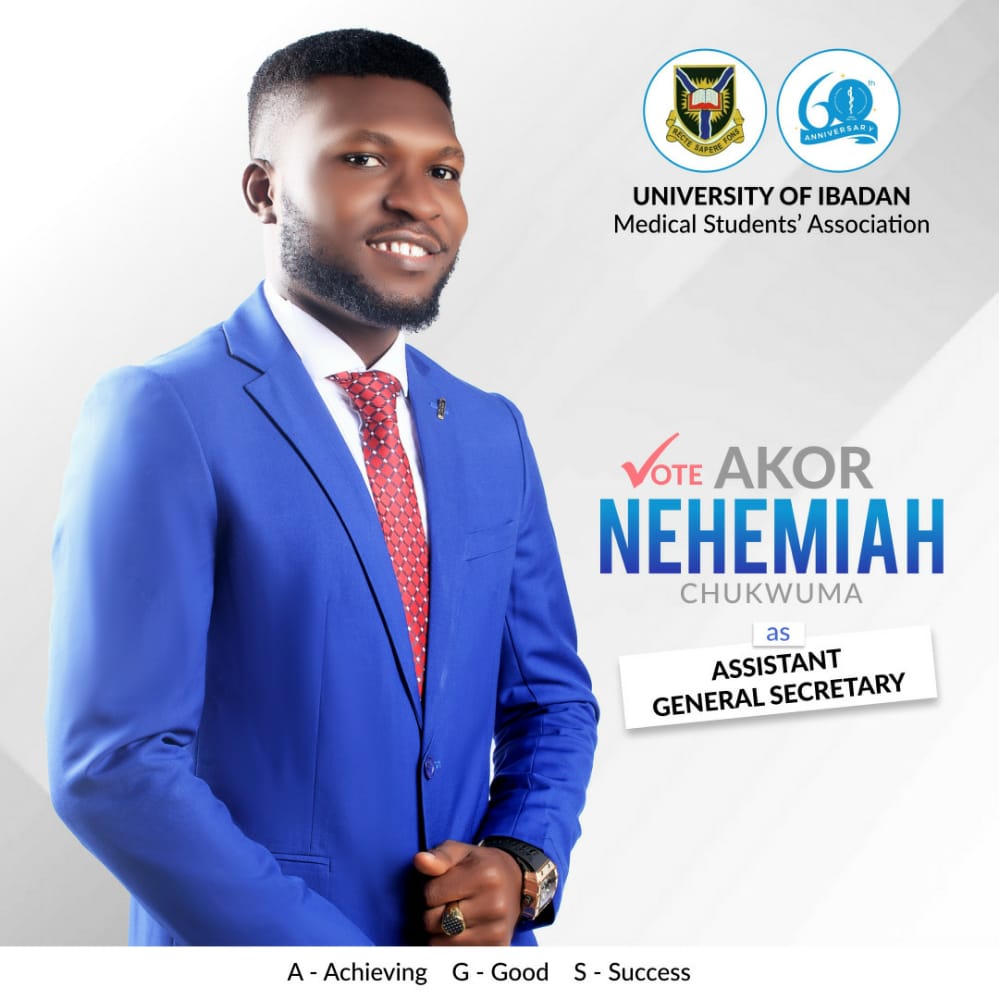 The higher up positions – General Secretary, Vice President and President didn't keep us on the edge of our seats, as we are faced with unopposed candidacy. Jaachimma Nwagbara, the soft spoken General Secretary aspirant dwelt on the need to increase the research capacities of UIMSA members and also digitize UIMSA data banks. Having served in the immediate past tenure as Financial Secretary, she promises to be the consistency we can trust.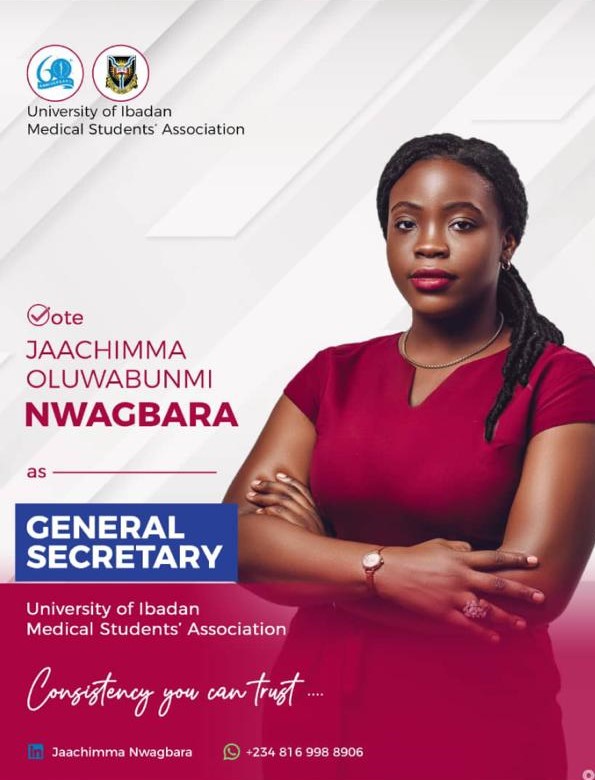 Eniola Akinnuoye going for Vice President, promises to transcend the limits that the current pandemic poses to UIMSA health week activities.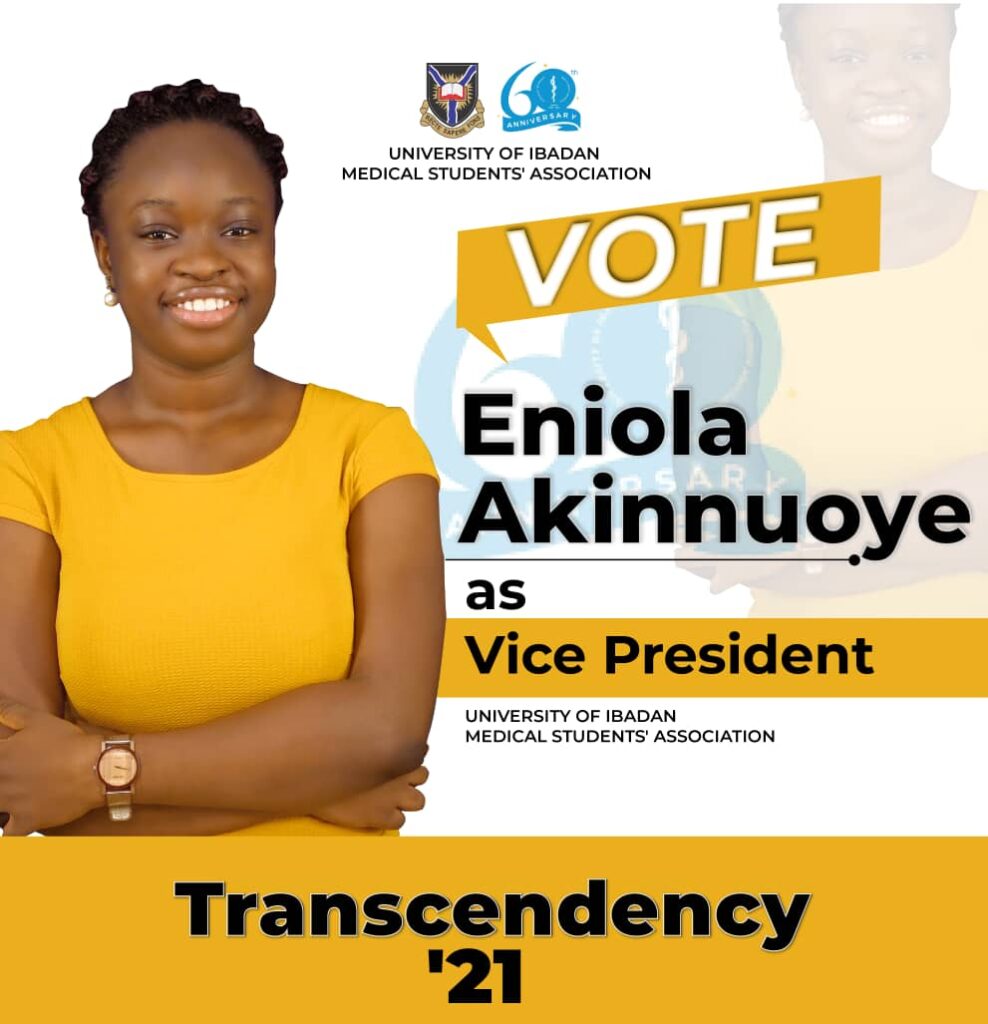 Olaoluwa Olorunfemi going for President with an interesting background both literally and figuratively brings years' worth of experience to the table having held executive positions in the past three consecutive years. He says he will do more together with UIMSAites while leading his four-point agenda consisting of academics, welfare, fundraising and capacity building.
The curtains were closed, with the legendary Dr. Chinedu Nwaduru giving the closing remarks and making general comments on the performance of the aspirants.
It is hard to ignore that a whooping five executive positions are left uncontested and one may wonder why apathy largely exists amongst UIMSAites towards electoral positions, as it has become a recurring issue having either one or no candidates vying for positions time and again. For this year however the interest may be low and tensions not high for the ongoing elections due to the peculiarity of situation at hand coordinating all processes virtually. We wish all aspirants the very best in the upcoming elections and may the best persons win.
Here are the pictures of the press night results;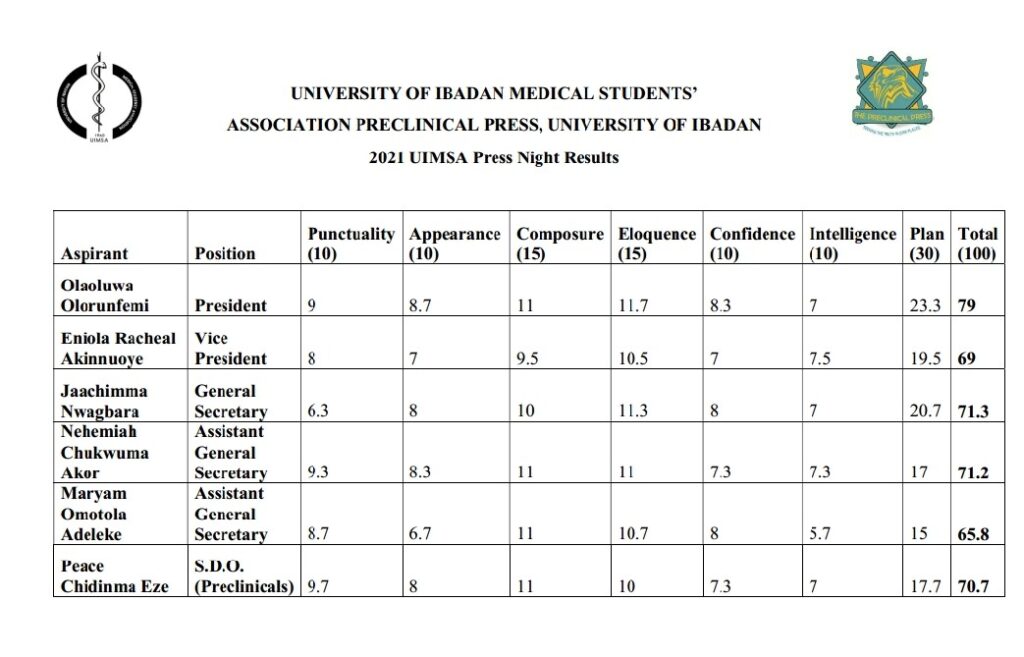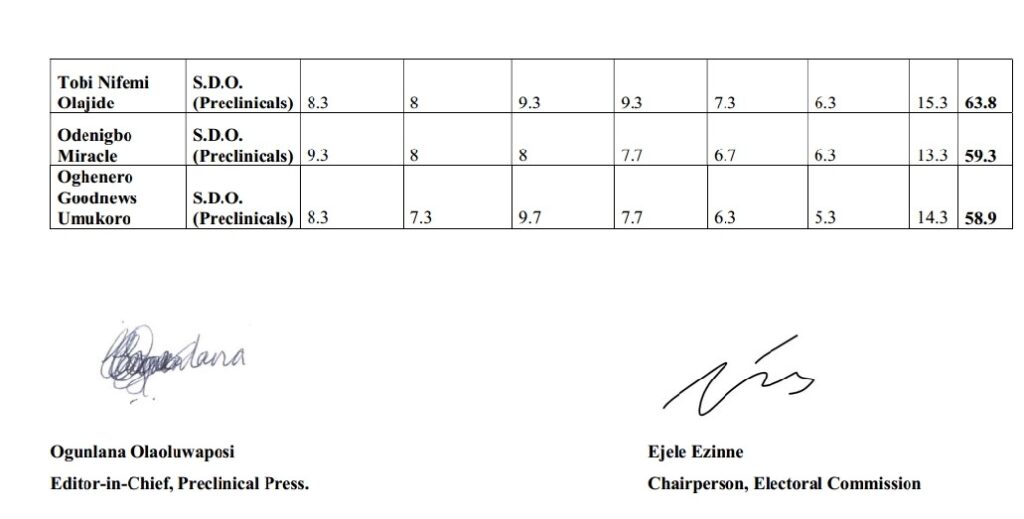 By Nnawuogo Chika
UIMSA Clinical Press.