While the past few months have witnessed UIMSAites perform outstandingly well in diverse extracurricular activities. The standards always seem to go higher each time; another proof that medical students are still one of the most talented and resourceful sets of students in tertiary institutions despite having to keep a tight academic schedule that could break the most hardened men.
The headliner on this occasion is perhaps a name we know too well and have come to associate with excellence, Mr. Nwaduru Chinedu.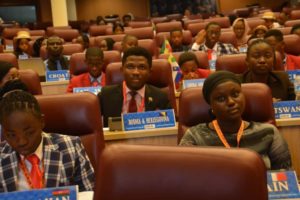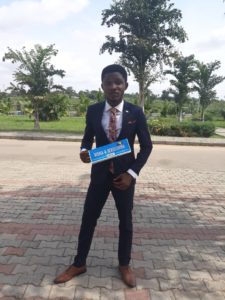 He certainly stole the headlines at the just recently concluded Abuja International Model United Nations Conference (AIMUN).
The conference which held at Nile University Nigeria featured participants from across the country and beyond was a simulation of regular proceedings at the United Nations aimed at equipping participants with advocacy skills, diplomacy, public speaking amongst a host of others.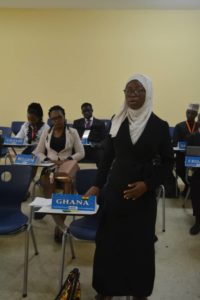 Delegates were assigned to countries and committees and expected to work towards providing solutions to pressing global issues which would eventually be adopted as resolutions and sent to the United Nations Information center for considerations. Fresh from attending the Lagos Model United Nations Conference(LMUN) a couple of months earlier, Mr. Nwaduru was attending this conference on a scholarship having emerged as the best delegate at the Lagos Model United Nations Conference, and he clearly showed that was no fluke.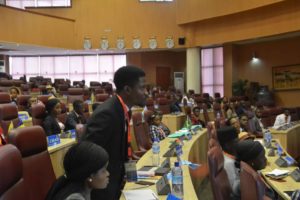 Assigned to represent Bosnia and Herzegovina as a member of the International security and disarmament committee, he mesmerized the audience with his diplomatic wits, advocacy and oratory skills which resulted in him winning the awards of Best Delegate, Best dressed, Best Orator , Most likely to become secretary-general and Overall best Delegate for his committee as voted by his peers.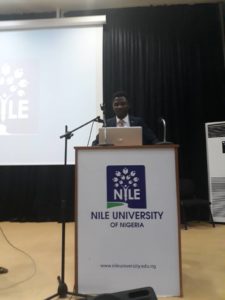 It was indeed another milestone achievement for Mr.Nwaduru and UIMSA as a whole and we wish him Success in all his future endeavors.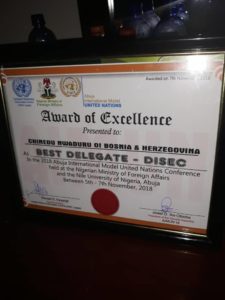 Bravo Champ!!!!!!
BY BRYAN ODIGWE