Campus Director for Hult Prize, University of Ibadan, Ojo Oladimeji recently announced that the school has been selected to host a local edition of the Hult Prize, the world's largest student competition for the creation of new social businesses. The annual Hult Prize awards one million dollars (USD1Million) in start-up funding to the team of students that develops the most radical and breakthrough idea to solve one of our world's toughest social challenges.
In early 2015, the American University of Nigeria as the only undergraduate team to make it twice to the semi-final round in Dubai, was granted the hosting right for "The Hult Prize on Campus". Since then, other Nigerian universities like UNN, FUTA, Unilorin and UNIBEN have been granted hosting rights.
In partnership with the United Nations, the Hult Prize is hosting college and university events around the world in search of the next game-changing start-up. Unlike other business case competitions that are geared towards solving typical business issues, the Hult Prize engages students to use their business skills and expertise to take on some of our world's most pressing social problems through pitching ideas and launching companies.
Collectively, more than one-hundred thousand students around the world, representing more than 150 countries participate in the Hult Prize and spend over 10 million man-hours on solving the world's most pressing issues.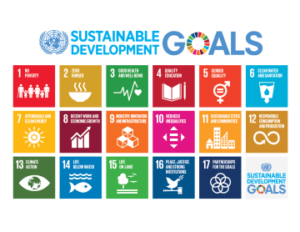 The target social impact area of focus/theme for the Hult Prize changes every year. The 2018-19 theme will be announced in the 2018 Hult Prize Global Finals at the United Nations Headquarters.
Hult Prize On Campus events are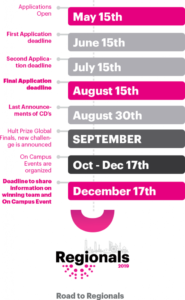 completed by December 17, 2018. Regional Finals take place on March 2019. The Hult Prize Accelerator takes place late June through mid August, and the Finals will take place in September 2019.
The winner of the intra-campus event will automatically advance to compete in one of fifteen regional finals happening around the world next March.
By Onyedika Chukwuelobe