The 2nd edition of the Intergroup football championship organized by the 2016 set for its class members kicked off on Saturday, October 6th 2018 at the Alexander Brown Hall (ABH) football pitch. Spectators from different classes and departments trooped out to experience this event with lots of expectations in mind after witnessing last year's edition.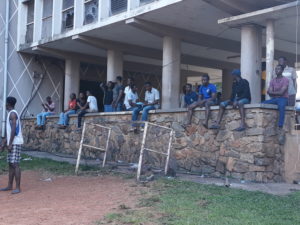 The first match was between groups C and D with UIMSAites in the class performing greatly on the football pitch. Though lots of chances were missed, goals were eventually scored by Ige (Assist: Ibrahim) and Olabosinde Joshua (Assist: Ige) for Group C and Demola (Assist: Crispin) for Group D. As such, the score was 2-1 in favor of group C.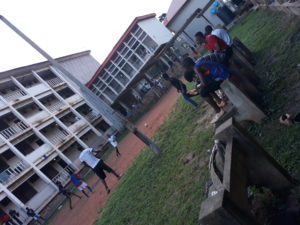 The second match kicked off some minutes later after the first match and it was indeed a battle fought on the football pitch for prestige and bragging rights. Group B eventually won the match with goals from Odeyemi (Assist: Farouk) and Edet Paul. The game ended 2 – 1 after a goal from Ayobami (Assist: Gbaju) for Group A.
Spectators were totally thrilled and the tears and sweat of adversaries made victory taste all the more better for the winners of the match.
However, there seemed to be a downplay of activities from last year as the female audience "predict and win promo" with a chance to win a movie ticket to view winner's movie choice didn't happen for the two matches. The rules of the game was one thing that seemed to remain the same, the game lasting 50 mins with unlimited substitution.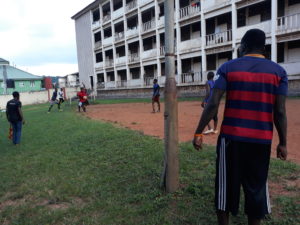 Speaking with one of the organizers, he said, "The primary aim of the competition is for entertainment and to enhance social interaction among different group members. Participants in the match are expected to embrace the spirit of sportsmanship and avoid any unscrupulous activity just for victory".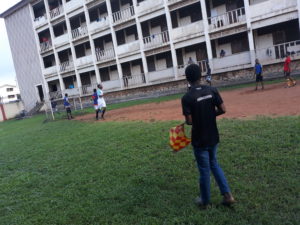 It is worthy of note that the last tournament was a success, with  Group B  emerging champions of the 1st edition of the intergroup championship. The match continues today at the ABH pitch by 5pm. The schedule for all the matches are listed below :
Match day 1 Game 2: Group C vs D
(7.50AM; Saturday, October 6)
Match day 1 Game 1: Group A vs B
(8.50AM; Saturday, October 6)
Match day 2 Game 1: Group A vs C
(5PM; Tuesday, October 9)
Match day 2 Game 2: Group B vs D
(5PM; Wednesday, October 10)
Match day 4 Game 1: Group C vs A
(5PM; Thursday, October 11)
Match day 3 Game 1: Group B vs C
(5PM; Tuesday, October 16)
Match day 3 Game 2: Group A vs D
(5PM; Wednesday, October 17)
Match day 6 Game 2: Group C vs B
(5PM; Thursday, October 18)
Match day 5 Game 1: Group D vs C
(5PM; Tuesday, October 23)
Match day 5 Game 2: Group B vs A
(5PM; Wednesday, October 24)
Match day 4 Game 2: Group D vs B
(4PM; Friday, October 26)
Match day 6 Game 1: Group D vs A
(4PM; Sunday, October 28)
By Chukwuelobe Onyedika