Former big brother season three housemate, Angel Awotarigha has announced via his Instagram page that he will be running for Bayelsa state governorship.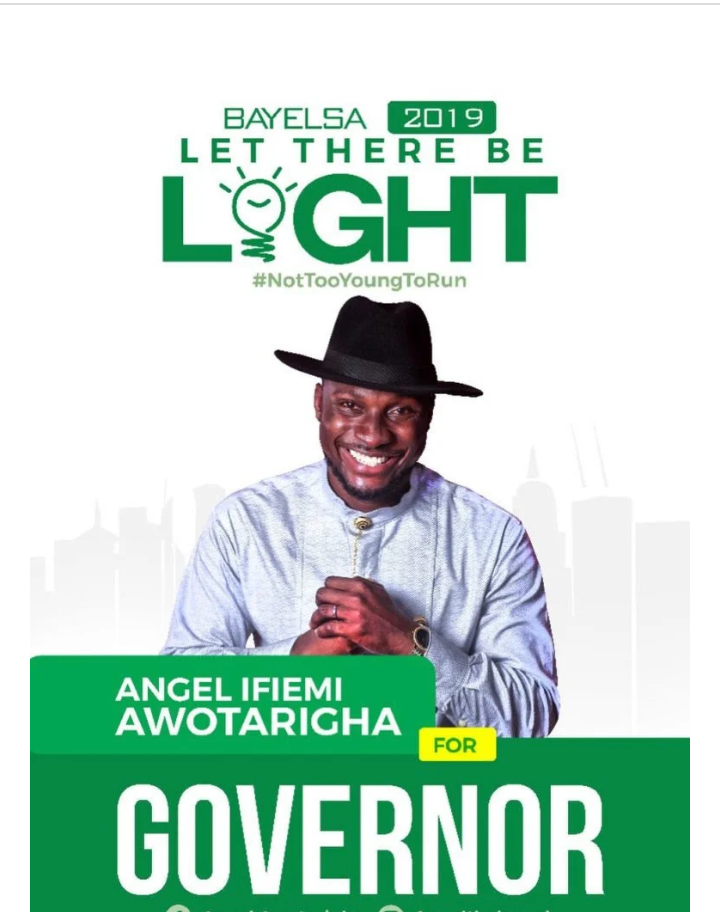 The 32-year-old reality star took to his Instagram page and posted a campaign poster for his intention to run for Bayelsa governor.
He wrote;
"The reality of life is that power is never given, but always taken. The time of talking about a better Nigeria is gone, now is the time for action. Let us be the change we want to see. 
"It is with this realization that I announce my candidacy for the 2019 Gubernatorial race in Bayelsa state. 
Let there be light!!!"
While many of his fans were shocked at this revelation, some expressed their full support for his political ambition. Afterall, we are still in the 'not too young to rule' season.