The 32-year-old singer-model and boyfriend Alex Fine, 26, announced on Thursday that they are expecting their first child, a baby girl.
"We couldn't be more excited and happy to have this little girl come into our lives. We are so blessed," the two said in a joint statement exclusively to E! News.
Cassie and Alex, a competitive bull rider and celebrity trainer, posted on Instagram pics from a baby announcement photoshoot. They show the couple in and near a car, with a pair of baby shoes hanging from the rear view mirror.
"Can't wait to meet our baby girl. Love You Always & Forever," Cassie wrote.
Her beau posted a "Letter to my daughter" on social media.
"I will be the first man in your life and will show you the greatest love and affection now and forever," he wrote on Instagram. "I never thought my heart could grow bigger after meeting your mother… then I found out we were having you and I instantly felt a love that is so indescribable."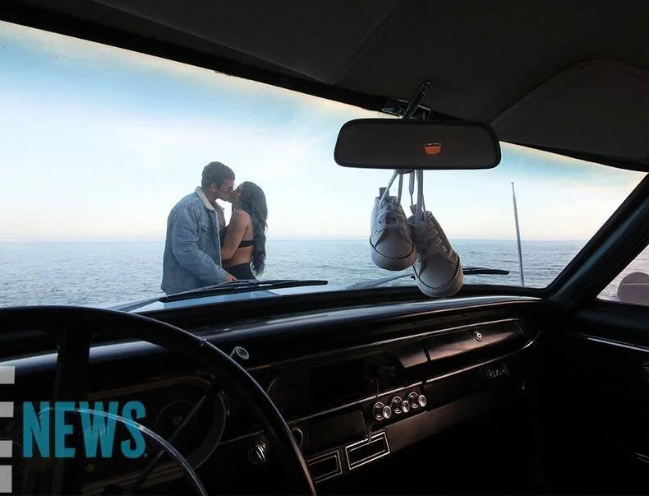 The happy baby news comes eight months after Cassie split from Diddy Combs(49) after 11 years of dating.
Two days after Cassie confirmed that she is expecting her first child,the 49-year-old rapper shared a sweet tribute to the couple on Instagram.
"Congratulations @Cassie and Alex. I wish you all nothing but love and happiness", he wrote on Instagram alongside a photo of Cassie cuddling with her man. "God bless ❤️❤️❤️ L O V E."