On-air personality, Oluwatosin 'Tosyn' Bucknor popularly known as 'Area Mama' is dead. She was reportedly found dead by husband, Aurelien Boyer, when he arrived home from work on Monday night. She was born on the 15th of August, 1981 with sickle cell anaemia, and her sister, Funke Bucknor Obruthe said through her instagram account that Tosyn died due to sickle cell complications.
The news of her death was shared by her former colleague at Top Radio, Wale Adigun, via his Twitter account @olywal.
Adigun wrote; "So full of life, excitement and always willing to lend a helping hand. This is so devastating!! Rest on Voice of Lagos. Rest on Tosyn Bucknor."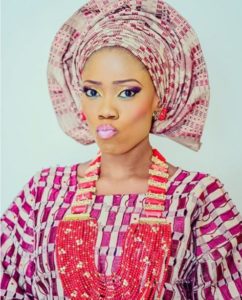 She was a graduate of Law from the University of Lagos. She started her career as an OAP with Tee-A at Eko FM. She was also an intern at Cool FM where she hosted the 'Fun Hour Show' on Saturdays. She then joined Top Radio after her youth service in 2009 as the only female handling a morning show.
Tosyn Bucknor won or was nominated for several awards including Future Awards, ELOY Awards, and Best of Nollywood.
Until her death, the OAP who also doubled as a vlogger, was a staff of Inspiration FM where she hosted her own morning talk show. She was a jack of many trades and pursued successful careers in music (she performed as CON.tra.diction), acting (Tinsel and plus 234), event hosting as an M.C., and hosting of TV shows.
The 37 year old Inspiration FM presenter inspired people with her energetic radio presenting and her philanthropic personality.
She will be fondly remembered by her colleagues in the media and entertainment industry for her vibrance and enthusiastic approach to life.
BY DANIEL ANIMASHAUN