I was seven, and ill! While on admission on an hospital bed, naïve and ignorant me
would fondle with the bell of my attending doctor's stethoscope. I would wrap my
hands round the cold round metal, wondering how such can be used to hear sounds
from the human body. I would go on to reassure myself of my dream- becoming a
doctor, being able to take care of my family, and other people when they fall ill.
 Years down the line, the struggle continues!
It is innate, rather a human nature, to desire things. Everyone was born with some level of curiosity, and desire for a good life. Virtually everyone on earth wants things to be better in some areas of their lives. They then dream dreams! A dream is a strong desire to achieve something. It would not be a costly assumption to say, UIMSAites all have this one dream in common-being a medical doctor!
It is not just enough to have dreams, remember, almost everyone on earth have dreams, it is important to back up those dreams with actions. The difference between achievers and those who never saw their dreams come to the light of day, is action. Many desire a change, in their lives, work, family etc but, are not ready to work, to put things in place for the change to be a reality.
Being doctors in training, our school curriculum can be 'distracting'. There is always one thing or the other going on in school! This can prevent us from realizing a basic truth – there is more to life than being a professional in one's field. Many a times, one gets into a conversation with students from other faculties and department in this great university of ours, only to realize that asides our medical skillfulness and prowess, we don't know much as regards events outside the walls of the hospital, or the university!
Obviously, this does not apply to everyone.  A good number of UIMSAites are however, culprits.
To this end, as pressmen and women, more than ever before, we are committed to serving UIMSAites, bridging the gap between what the curriculum provides and who an average UIMSAites should be, the UIMSA of our dreams! A dream to develop every aspects of our lives. A dream geared at personal development!
We implore you to look forward to be informed, entertained, improve on your skills and learn about life generally from our opinions section, news and motivational sections, among others. Our information outlets still stands, our press boards and social media platforms- Facebook, Instagram and Twitter.
We look forward to a future where there are no rancor among the different parts of our great association, a future we all need to work together to realize, the future of our dreams! A future not concerned about hammering mistakes, but helping one another in discharging our duties as required.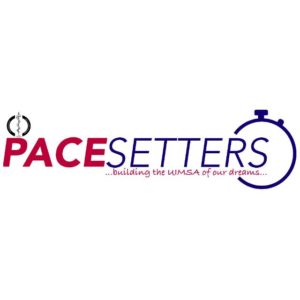 We appreciate the "setting the pace" team, the Pacesetters, for setting up this platform and making it a success. They are truly clearing the grounds for our dream UIMSA to flourish. Having them take the lead, undoubtedly, the only option on the table for our great association is an enviable future!
N.B. UIMSA= University of Ibadan Medical Students' Association.
Contact us: uimsapress@gmail.com