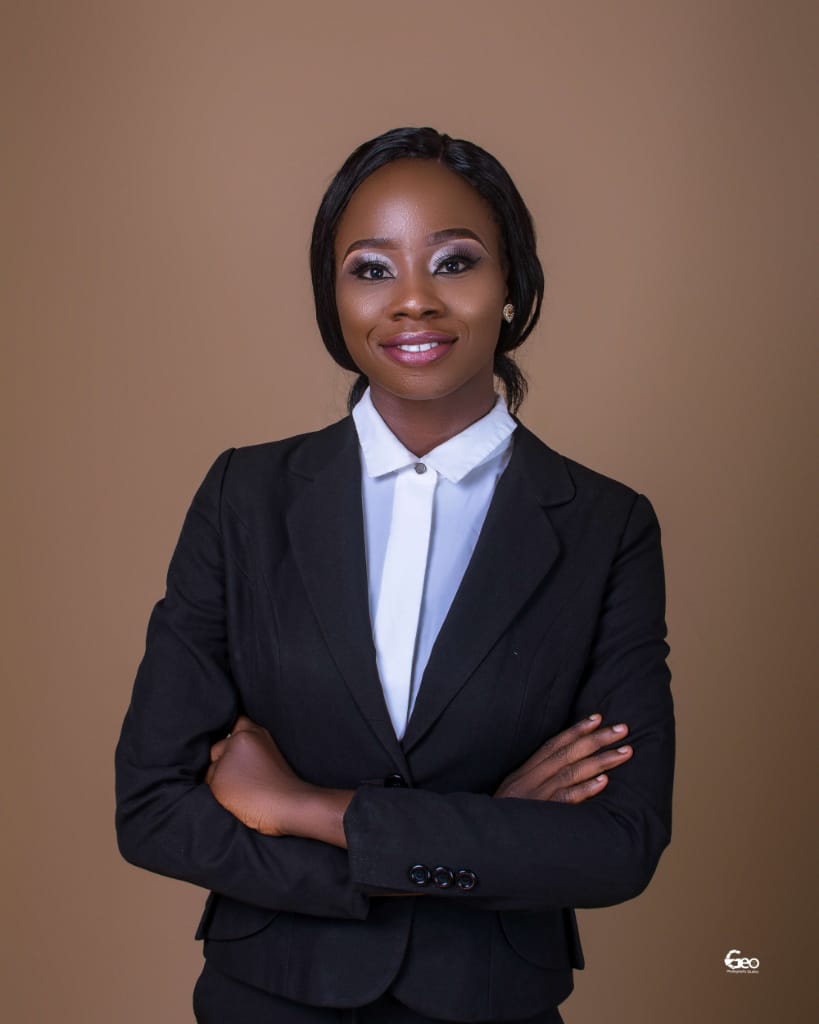 She will shoulder the responsibility of coordinating and organizing events and activities which will bring together the South Western Medical Students' Associations under the aegis of NiMSA.
A. D: Please can you give us a brief introduction of yourself?
O. M: My name is Opeyemi MUILI. A 500 level Medical Student, Obafemi Awolowo University, Ile Ife, Osun State.
I am the third of four children.
Former Vice President and Treasurer, two time IFUMSA Honourable.
A mental health enthusiast, also interested in Public Health and Policy, volunteering and SDGs 4,5,17.
A. D: Wow. That's very wonderful. You're a protean student. Do you volunteer for any NGOs?
O. M: Yes. I volunteer for Mentally Aware Nigeria Initiative, a leading NGO focused on mental health advocacy in Nigeria as a counsellor.
I also volunteer as a facilitator for a youth inspiring youth hub, The Roundtable Meeting, made up of a group of young people who come together to train the upcoming youth on a wide range of issues.
I run a baby NGO, J-15 Foundation focused on reaching out to the needy, for now, the motherless and orphans.
A. D: I also noticed that you didn't mention politics as one of your interests. Should we help you add it?
O. M: [Laughs] Please feel free. Politics, governance and leadership.

A. D: What drives your interest in politics? Is it the exposure, fame or monetary benefits?
O. M: [Laughs] Money ke? Where is the money my people? Check the list of the Richest people in the world, any politician there?
What drives my interest is the experience that comes along with it. It's enough to last a lifetime. It shapes you in a such a way that you can function effectively under any circumstance.
I am able to relate with all kinds of people, help them in any way I can, make impacts and serve humanity.
Basically, I combine politics, governance and leadership.

A. M: Could you tell us why you decided to serve in NiMSA and if there's any of your stated interests that you'd like to exemplify in your new post?
O. M: I have been serving in NiMSA since my Part 1 days. I was the Regional Director of Special Duties then and that position taught me a lot. It opened my eyes to a whole lot of opportunities in areas like politics, governance, leadership, volunteering and networking.
I decided to run for the position of Regional Coordinator because of the avenue it creates to bring many people together and make lasting impacts as it happened to me. So I saw the need to continue in this light, help people actualize their potentials, sharpen their skills even as they serve.
NiMSA South West Region is a family of people who are brilliant, passionate and dedicated towards the progress of the region. This also spurred my interest as I saw the need to make the region a high flying one.
A. D: Wow. This is a very elaborate answer.
A. M: That's quite enlightening and very impressive. Thanks for taking time to explain.

A. D: Can you please tell us more about your core roles as NiMSA SW coordinator?
O. M: As the NiMSA SW Coordinator, I am the mouthpiece of the President in the region. I am expected to work with the President to execute his wishes for the region.
I am expected to organize and coordinate events and activities that will bring Medical Students together and ensure all round development of each and every student, leaving no one behind and serving the community at large. I'm also expected to work with other regions to make NiMSA better.

A. D: Can you please mention the medical students' associations currently under the aegis of NiMSA SW?
O. M: MSAs under NiMSA SW region are IFUMSA (Ife), UIMSA (Ibadan), LAUMSA (Ogbomosho), LASUMSA and AMSUL (Lagos), BAMS (Bowen, Iwo), BUAMS (Babcock), OOUMSA (Shagamu), ILUMSA (Ilorin), AMSA and EKSUMSA(Ekiti) and our baby school, UNIMED,Ondo.

A. D: How have you been able to combine these offices and extracurriculars with medical school?
O. M: It has not been easy actually. But what I do is tell myself that it's not enough to just be a doctor. I have to be a 'doctor plus'. I have to be different from any other doctor and that's all the push I need. As regards my academics, I rarely miss classes and postings because I know I won't have time to read as much as I should so I try to take in as much as I can.
I also surround myself with people of like minds who also motivate me to do better.
'Na jamajama las las'
A. M: Hmmm. I get it. Politics is challenging. Are there some challenges that are peculiar to NiMSA at this time, especially concerning your office?
O. M: I must at this point commend the Leadership of the region, the Caucus Leadership and the past RCs for working towards an integrated region.
The issue of participation and collaboration of the MSAs is one that needs to be improved upon such that MSAs see the need to participate actively in events going on in the region as this is the only way to achieve that HIGH-FLYING region.
This is one challenge I see as I believe nothing is impossible once two or more like minds come together.

A. D: Do you think medical students are adequately aware about NiMSA? Do you think the percentage of medical students that are aware that an organization like NiMSA exists, is good enough?
O. M: I think the level of awareness over the years has greatly improved compared to when I came into Medical School.
Now I see Medical Students, even those called 'bookies' showing interest in programs and activities organized by NiMSA. I tell you, things are better now and there is always room for improvement.

A. D: As a sequel to this answer, how do you intend to create that 'room for improvement' i.e. more awareness regarding NiMSA, even when there's no convention coming up?
O. M: There are other avenues to do that. One of which is the social media. My plan is to make social media a space for SW Medical Students to thrive and explore. We would be working on selling the region to medical students more online through creating notable online activities such as online quizzes, News of the day, NiMSAite of the week; Basically creating more avenues for NiMSAites to interact and get to know better about the region.
We would continue to explore platforms, opportunities and invite coaches who are dedicated to building and growing potentials. I have the immense belief in developing medical students in and out of the medical field. We would be assisting members in registering for globally acclaimed fellowships and boot camps. I would also make it a priority to institute basic life saving procedures like CPR and First Aid across all boards.
We would also ensure roles, positions and committees cut across all Medical Schools so no one is left behind; and we continue to bring in more people.
A. D: Can you kindly mention some of your role models in the world of politics?
O. M: Barack Obama, his style is one worthy of emulation

A. D: Before we end this interesting discourse, are you looking forward to being involved in party politics in Nigeria in the near future?
O. M: [Smiles] I actually believe in service and this means I know what I have and what lies ahead.
I might not necessarily join party politics but I am certain I will serve the country in various capacities.
So, let's just keep our fingers crossed

A. D: Finally, what's your view on the recent friction between the USA and Iran?
O. M: [Laughs] You people want Trump to come for my head!
Anyways, I think it's some form of power tussle between the powers that be. Everyone wants to protect their own. You can't be killing people and expect their people not to react.
In all, let's just avoid war abeg. War doesn't bear good fruits. My sincere condolences to the families of those who have lost their lives. Let's be advocates of peace.

A. D: Thank you very much for your time and for the painstaking answers to the questions. We wish you all the best in your tenure as the Regional coordinator.
O. M: I appreciate your efforts towards conducting this interview and I feel really privileged to have been interviewed by you.
Thank you so much for your kind words and good wishes. I am always available to grant many more.
God bless!
This interview was conducted by Animashaun Daniel, alongside Adeyanju Maryam.