After weeks of stiff completion from the best orators found within the boundaries of the Premier University, the representatives of Alexander Brown Hall and the Faculty of Clinical Sciences were matched against representatives from Lord Tedder Hall and Faculty of Arts respectively to set up the Jaw War 2021 final. Despite the losses suffered by both teams, the feat of reaching the finals in itself is a win and makes this year's edition a memorable one for the students of the College of Medicine.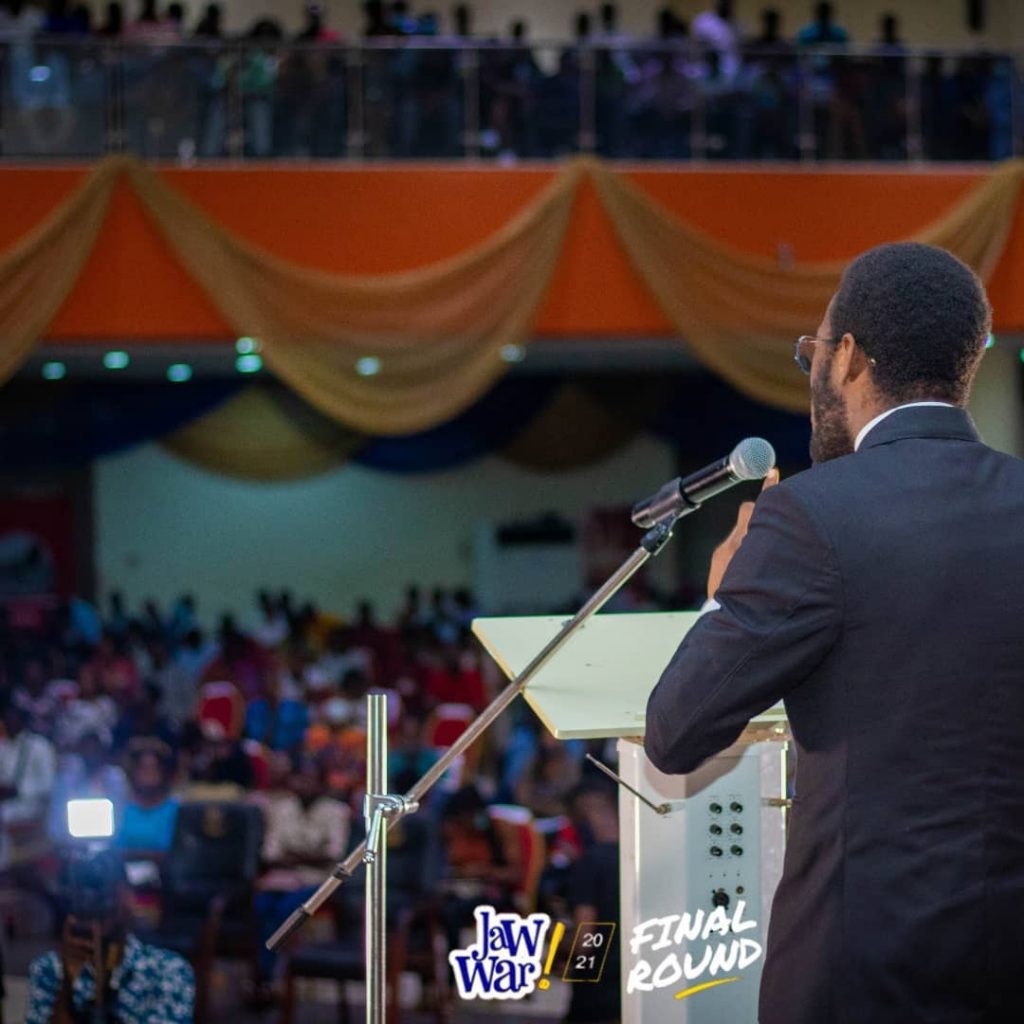 During the finals which took place at The International Conference Centre, the speakers of both teams exhibited a high level of skill and composure which was maintained throughout the event. ABH was represented by Olaoluwa Olorunfemi, the President of the UIMSA and Titus Adeoluwa, the Editor-in-Chief of ABH Press. The representatives of Clinical Sciences were Ogunlana Segun, a final year student and Obeya Mark from the 500l class. It would be difficult to forget some of the creative quotes and comebacks which they used to convey their arguments and provide a thrilling experience for viewers of the competition. 
Unfortunately for Clinical Sciences, The representatives from the Faculty of Arts brought their best to the table. Arts scored 82.18 points to defeat Clinical Sciences who scored a total of 78.31 points.
In the case of the Inter-Hall category, the results were very close as Lord Tedder Hall emerged the victor scoring 82.81% with a minute difference of 1.55% over ABH. Fafure Adeleke, a speaker for ABH and the outgoing president of BAMSSA, won the Best Finalist Speaker Award;  Adeolu Titus was also nominated in this category.   
Though the winning streak ended at the finals, the beautiful effort put up by the representatives of both teams gives us hope and assurance of a more fulfilling run in the next edition and some bragging rights as the First runners-up in both categories.
Onyinyechi Osisiogu