These are some of the places and just generally things that are not very popular in the University of Ibadan. From restaurants to organizations, and some nice chilling spots.
Archives. I like good food. I mean, who does not? I got to know about Archives when I needed a restaurant that sold Buka-style amala. My roommate mentioned "Amala Archives" and I decided to try it out. Oh, was I satisfied? Yes! Yes!! Yes!!! Delicious food? Check. Inexpensive? Check. Hygienic environment? Check.  Apparently, "Amala Archives" is a thing as this restaurant is quite popular for its amala. If you are not a big fan of Amala but still want scrumptious food, other meals are sold there too. Please note that Archives is not actually the name of the restaurant. It is so-called because it is in the compound of the Archives building of UI. I tried to get the name of the restaurant, but there wasn't any sign indicating the name.
AIESEC is a youth-run organization that provides leadership development, cross-cultural exchanges and international volunteer and internship opportunities for young people. What drew me to this organization was the exchange programs. The chance to explore different parts of the world and experience their culture was a big attraction. AIESEC is for anybody that wants to develop his or her leadership potential and make a positive impact in the world. AIESEC UI meetings are held in the Student Union Building (SUB) foyer. Check out their website: AIESEC.org to have more information.
Awba Dam. Just thinking of this place makes me smile. It is a body of water that carries with its beauty, tranquillity and relaxation. The fishes jumping out of the water. The birds feeding. The quiet of its surroundings. Tell me what is not to like about this place. I prefer to go to Awba Dam early mornings or in the evenings to avoid the sun. Still, no matter the time, it is beautiful.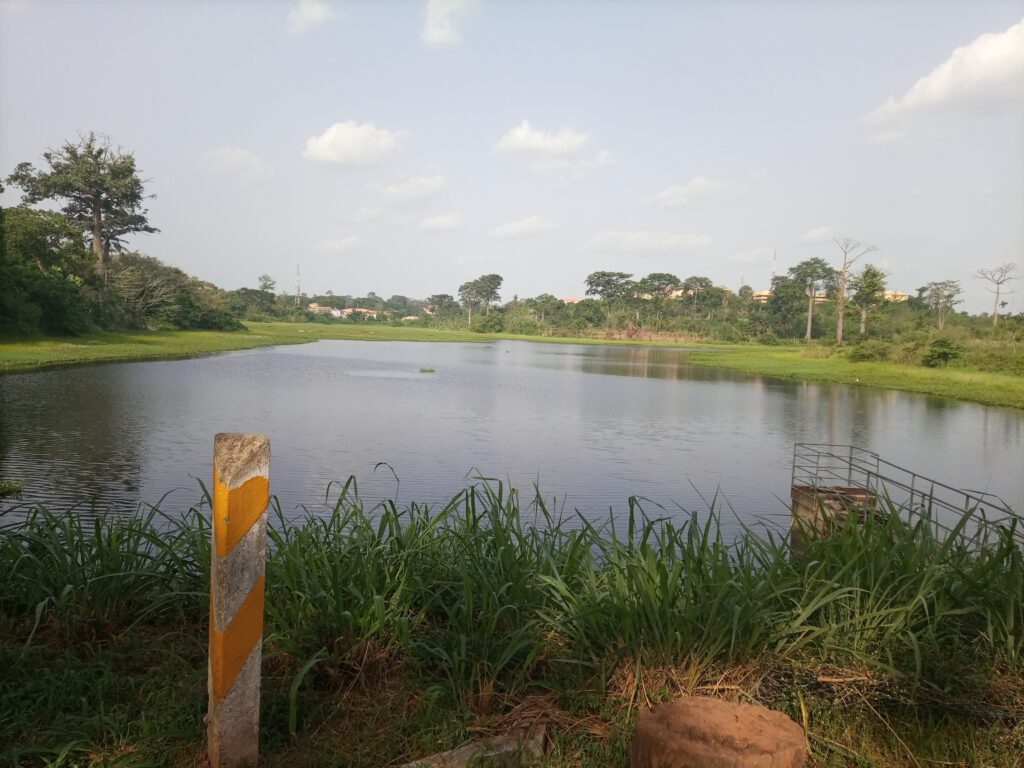 Thursday Film Show. I haven't gone for this yet, but from what I have heard, it is mind-blowing. Every Thursday evening at the Institute of African Studies, a film is shown touching on a topic of cultural, historical, political or social relevance. The beautiful thing about this event is not just that you get to watch a movie; it's that there is a discussion after the film about how the main theme in the movie affects present-day society. From what I've heard these discussions are usually intriguing, entertaining and very educating. It is something like a book club, just that it is for films instead. I am definitely going to clear my schedule on Thursday evenings for this when the physical session continues.
Botanical Garden. The University of Ibadan is filled with a lot of spots where one can enjoy nature and chill. Botanical Garden is a more concentrated area of nature if I dare put it that way. I had heard stories of how beautiful the Botanical Garden was and so I decided to try it out. I think I tried it out at the wrong time, though, because I didn't get to see the flowers I had heard so much about. I guess it wasn't their blooming season. Still, it was a nice place to spend my evening. I most enjoyed the serenity and the close feel of nature. That gives Botanical Garden the perfect atmosphere for a picnic or a date. I got to see a marriage proposal! My favourite place was Rock Garden. The rocks made for a good place to sit and just revel in the beauty of nature around. There are sheds there for one to sit also, but I preferred to stay with the rocks.
Shopwell is a store where food products are sold close to the faculty of Agriculture. You can get things ranging from packaged goods like oil, powdered milk, to farm produce like yam and vegetables, and even to fresh beef and goat meat. Shopwell's pricing of their goods is quite modest, and a major thing going for them is the freshness of their foodstuff. Check it out
To visit these places, you could very well take a taxi or if you would prefer to walk, Google Maps will lead you right there. I used the map when I visited most of these places.
NOTE: BECAUSE OF THE VIRTUAL SEMESTER, SOME OF THESE MIGHT NOT BE CURRENTLY RUNNING