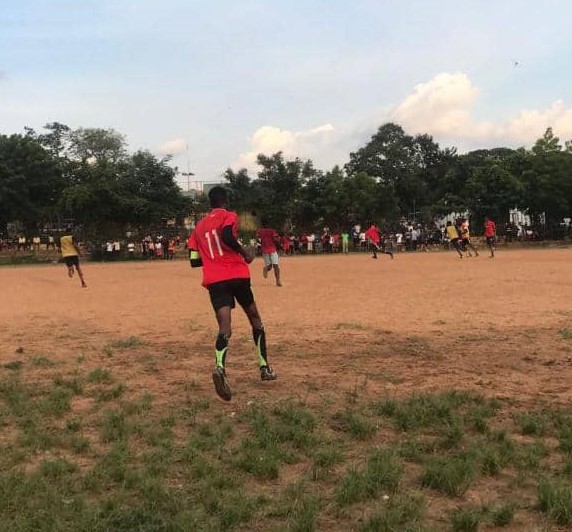 It's a pleasure to have you here. How're you doing, and how has your day been?
I am quite good. It was busy today, but it was fine. I was able to get one or two things done.
It's great to hear that. Could you tell us about yourself?
I am David Oluwadare Akinnusoye. Though, not originally penned by me, I am also called Sir Dave. I am from the Sunshine State- Ondo. I am a year two medical student, and I'm a sports enthusiast. I am an incurable fan of the most successful English club. Liverpool? Is that what comes to mind? Yeah, that's it. My leisure time is majorly preoccupied with talking, watching and playing football. Travelling, sightseeing, and good music are among others that also tickle my fancy.
Very interesting details from the maestro that is Sir Dave. The claim about Liverpool is contestable, but that'll be a conversation for another time.
Well, most football faithfuls would agree with me, having won the highest number of trophies, but that's an argument for another day.
Is football the only sport you play?
Yeah. Football is the only sport I am actively involved in. Though, I have got the height for basketball and could have made a decent player for volleyball, my immense passion for football took away all my attention from others. Having realised Messi, Federer, LeBron and names like that were known for only one sport, I just didn't bother putting my hands in many baskets but focused fully [on football] despite pressure from many who wanted me to consider basketball in addition due to my height.
Focusing on one sport makes sense. How exactly did you fall in love with football?
I would say that it is innate; it came naturally. For instance, I was a child who would leave chores, school work and hot meals to coldness just for football because I derived so much joy from it. I was called a stubborn boy, but in retrospect, it was my passion for football that made me so against the usual good-boy label of staying indoors and reading your books.
The passion for football transcends all. What position(s) do you play?
In my early days, I played majorly as a centre forward throughout primary school and some parts of secondary school. In few places, I was deployed as a centre back. However, after an adequate self-discovery, I would say I am majorly an attacking midfielder, but I could also operate centrally as a central midfielder.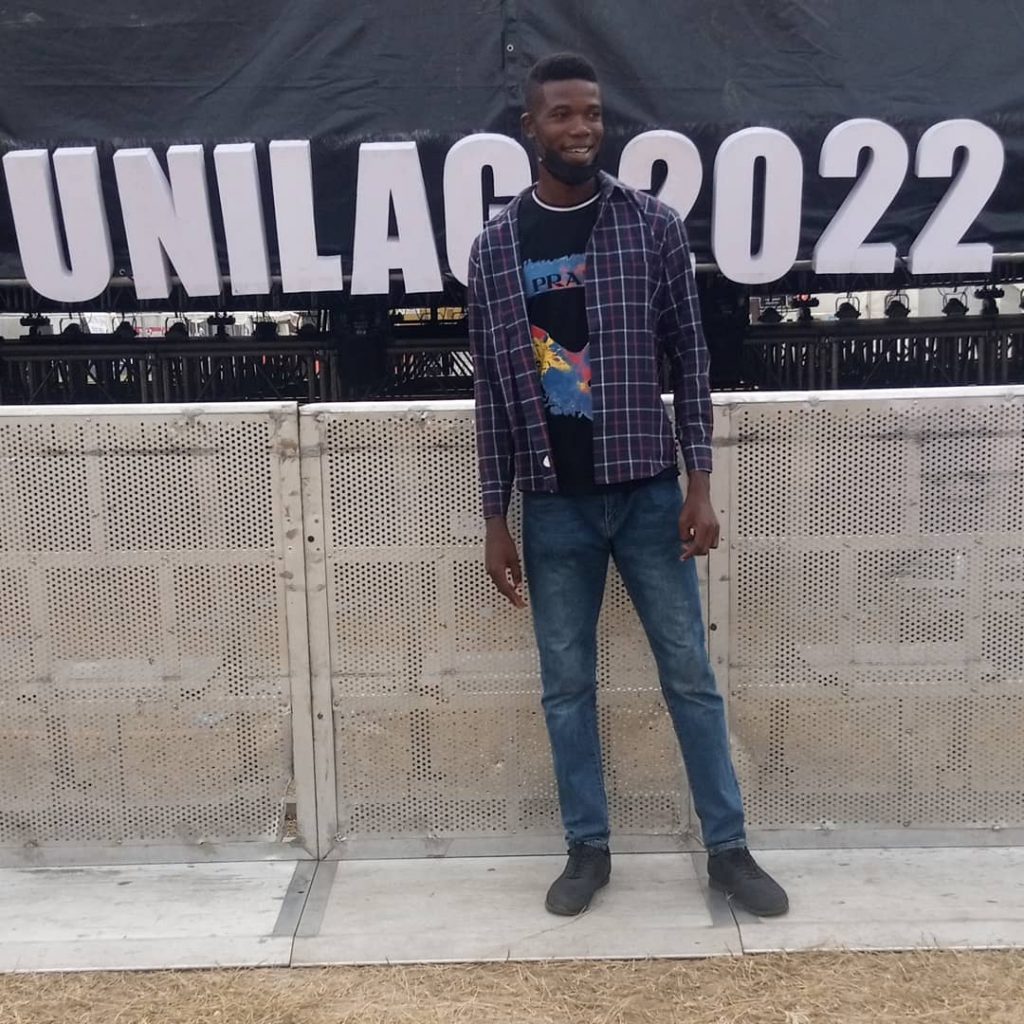 You're quite versatile. How would you describe your style of play?
I love to dictate the tempo of a game, staying in dominant control and creating chances for my teammates up front.
Thiago Alcantara is coming to mind; is he your football idol?
"Give-me-I-give-you Alcantara." Well, I love watching Thiago, especially in his prime. He's a very intelligent and technically gifted player but he's not my football idol. I don't just pick idols based on talent alone, but talents, personality (leadership and fighting spirit), loyalty and off-the-pitch impacts. Gerrard ticked most of those boxes and was my idol till he retired from football but currently, it's Cristiano Gogongo Siuuuuuu Ronaldo! He's not just an unreal player but a pure fighter, and he's highly inspirational. For instance, when he won his first Balon D'or, Messi came out just after to win it four good times in a row. But Ronaldo fought back to level up. That immense show of resilience won me over completely. Aside from that, off the pitch, he's an incurable philanthropist. He's not only sown his money but also his blood for humanity.
The GOAT. Who are the major influences on your style of play?
Well, I couldn't remember trying to watch some videos to mimic a player. I've been myself, but I loved watching Andres Iniesta, Xavi, Busquets, Paul Scholes, Pirlo and Steven Gerrard quite much and maybe subconsciously one or two might have robbed of on me.
Those are very admirable players. What type of team play do you enjoy the most and for what reason?
I think I have a strong penchant for the tiki-taka kind of play, simple football in other words. It's not only entertaining for spectators but achieves a lot without oozing out so much sweat. When you pass your opponents around, they get tired while the thrills of that energize you, and from there you can do the damage. It's always a great joy when I am in a team with the right set of players with the same likeness to bring that to fruition. Loved to watch Pep Guardiola's Barcelona running riot with that.
Does this imply you enjoy City's football more than the Merseyside Red's?
I would have said yes but my sentiments for Liverpool would go mad at me.
Understandably so. What did it feel like to be named the Preclinical Sportsman of the year?
To hit it straight, I was delighted and also feel flattered. Though not being there physically on the stage of the UIMSA dinner party to suck in the atmosphere might have reduced the emotions, I was overwhelmed with a sense of gratitude for the votes from UIMSAites, and my teammates for their support because football which I was majorly involved is not a one-man game. I believe the Preclinical side is blessed with hosts of talents and it was such a great honour.
Your inputs were rewarded. You've played against many classes in UIMSA. Who would you regard as your toughest opponents so far?
We were able to play against four out of the six classes – 2k24, 2k22, 2k21 and 2k18, and we're yet to have any encounter with 2k19 and 2k17. I feel all the sides we'd played against are unique in terms of style of play. The 2k24, UIMSA's fresh faces, are still just coming up, they have a team with great potential and maybe after another game with them I can have a final say.
The 2k22 are a tough side. Many would think because we pulled off three wins out of three against them, that they're just a walk in the park, but that's a big no. They have a strong team embedded with some talents like Habeeb, Instanbul, Hollandia, Yusuf and Fuhad. When Habeeb for one, runs you through the wing, it would get to a point that you may agree with me that three lungs may just be needed to survive it with him. What a tireless player! So they can't just be easy with that calibre of players.
The 2k21 have a strong central defender in Oguntuga, tricky midfielders like Teslim and one other midfielder that's a bit lanky, he likes to twist and drive the ball in a deceptive way and a good striker, Carbon. I think they have a good structure and look well-knitted when they play especially from their midfield up front. But maybe a little bit of being clinical might have made them more lethal.
Even though we were able to hold them to a draw till a penalty shootout, I would say 2k18 was the toughest. Physique-wise, they're far ahead of us, as they are all full-grown men compared to our young squad, and that made it quite difficult especially aerially. We had to devise a different tactical plan from the ones we used for other classes which required heavy focus to be executed and that says it all. Anyways, my teammates have grown beards now.
2k18 should take note and avoid these bearded guys. Who's the toughest defender/midfielder you've played against?
That's going to be a hard pick from these trio – 2k18's Rockson, 2k21's Oguntuga and 2k24's Abang. Rockson looked fiery, combative and with high focus. But I didn't have much contact with him. Oguntuga was calm and calculative. But I would give it to Abang of 2k24. He intercepted more than five of my key passes that could have broken into their final third. He's a very calm, intelligent starlet, and he reads minds perfectly well. I had to look into his face after his fourth stop.
But for the toughest midfielder, it's clearly Istanbul of 2k22, no doubt. He's a hard nut to crack.
Who do you think the best player in UIMSA is?
This is hard to pick. UIMSA is with a great pool of talents, but I would love to give it to the shot-stopper Charlie of 2k18. He's an excellent goalkeeper that blew my mind at the Interfaculty Games. And he was pivotal for his class in the just concluded UIMSA Ulympic as the finals were decided on a penalty shootout. I always admired his immense intelligence between the polls.
Final question. Who are your favourites to win the next interclass competition?
Of course, my favourite is the 2k23 class-my class. Performance-wise, last year was our first UIMSA outing and to go as far as the semi-final stage against the most rated side, the 2k18 class, with the outcome that was decided on a penalty shootout looks quite promising. After the final whistle of that game, we felt the game was beyond our control. Most left the pitch with sour faces; we really wanted to win just at the level of the youngest side, but in the end, we had to comfort ourselves with the fact that we still have five more UIMSA Ulympics before us, God willing. I feel we have a good structure with highly driven and talented players. Some do the scoring, some do the playmaking, some do the dirty works and all, working together, complementing one another towards a single goal. Now, we are in a better place tactically and by experience, and the team spirit is still as hungry and driven.
Thank you very much for your time. It was great having you.
It's a privilege. Thank you for having me.